A fainting episode is known as syncope in medical terms. Have you ever fainted before? Does it happen often? It can be a symptom of a serious health problem, and we all must know what to do to prevent it. In this health blog, let's learn fainting meaning in Urdu, what causes it, and how can you prevent it from happening?
Fainting Meaning in Urdu
بے ہوشی تب ہوتی ہے جب آپ تھوڑی دیر کے لیے ہوش کھو دیتے ہیں کیونکہ آپ کے دماغ کو آکسیجن نہیں مل رہی ہوتی۔
Fainting Symptoms
Since you now know fainting meaning in Urdu, we must look at some of its signs and pre-symptoms. The primary sign of fainting is loss of consciousness. According to research on low blood pressure, before a person loses consciousness, the following symptoms may be present:
dizziness
nausea
sweating
changes in vision, such as hazy or tunnel vision
weakness
lightheadedness
alterations in cardiac rhythm
a decrease in blood pressure
If you frequently get any of the symptoms of fainting given above, you should consult a doctor as soon as possible to prevent any injury. Click here to consult with the Best General Physicians in Lahore Online for as low as 350/- PKR now!
Common Causes of Fainting
An abrupt drop in blood pressure, which limits blood flow and oxygen to the brain, is the most prevalent cause of fainting. This reduction in blood pressure can be caused due to several reasons, including:
1. Heart Disease
Since our heart is the main source that pumps blood throughout the body and our brain, any issue related to it can reduce blood flow can cause you to faint. Some heart conditions which might inhibit the proper flow of oxygenated blood to the brain include:
Arrhythmia
aortic distention
Aortic valve stenosis
Click here to get advice from the Best Cardiologists in Lahore Online from the comfort of your home now only through Marham. 
2. Neck Artery Constriction
An artery in our neck called the carotid artery is a blood vessel that provides the brain with oxygen and nutrients. You can faint if this blood vessel gets blocked or pinched due to any reason. For example, wearing a very tight collar, extending or rotating the neck excessively, or a bone in the neck that pinches the artery.
3. Stressful Situations
A stressful incident triggers a physiological reflex known as the vasovagal reaction in the brain. This reaction causes the heart to slow down and pump less blood, and the blood pressure falls. The brain, therefore, does not receive enough oxygenated blood, and the person faints.
Some stressful situations can be:
Sight of blood
Mental tension
Physical or emotional trauma, or agony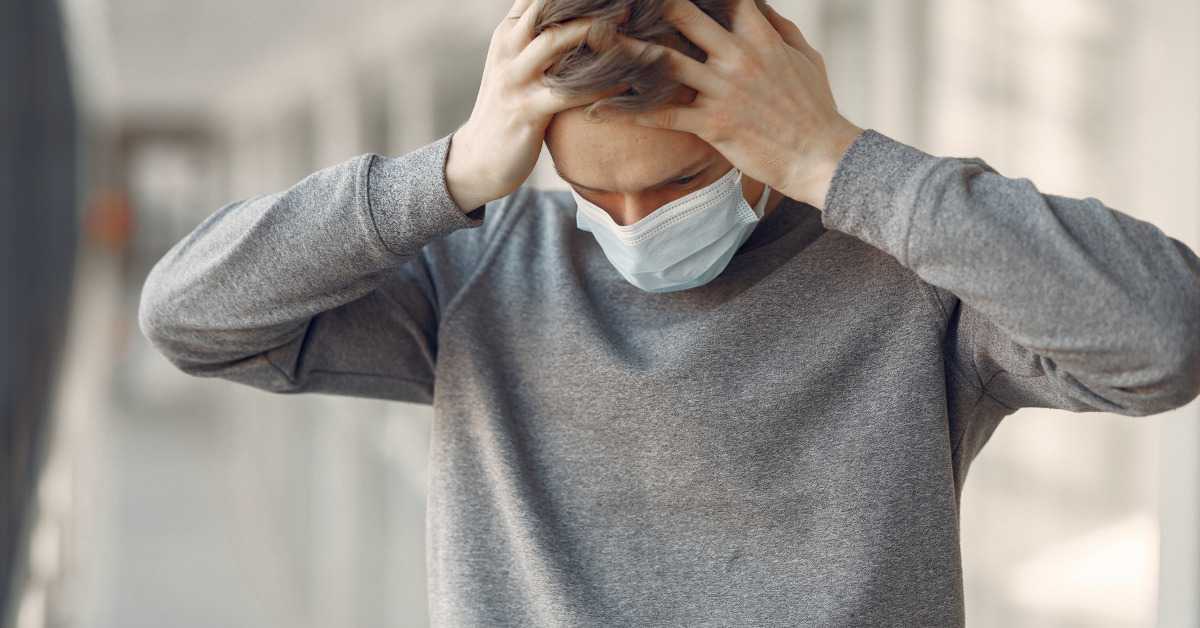 4. Due to Some Actions
Certain body functions or processes can produce a reduction in blood pressure, which can result in fainting episodes. For example:
urination
defecation
coughing
stretching
5. Temporary Low Blood Pressure
A few common reasons for fainting related to temporary low blood pressure include the following:
Long periods of standing
Extreme heat causes blood to flow away from the main circulatory system and into the skin's capillaries. Emotional trauma
Extreme pain
Fainting Prevention Techniques
Some of the best ways to avoid the risk of fainting include the following:
Eat on a regular basis and avoid missing meals.
If you must stand in one spot for an extended period, make sure to move your legs and avoid locking your knees.
If you're prone to fainting, try to avoid exhausting yourself as much as possible, especially in hot weather.
Try regular exercise, meditation, talk therapy, and a variety of other therapies if you are in constant stress.
Take any drugs as directed, especially if you have diabetes or a heart condition.
Inform your doctor if you have dizziness or lightheadedness after taking a medicine.
If you pass out while giving blood or getting an injection, drink lots of water and eat a meal a few hours prior.
Lie down if you feel lightheaded or drink a sugary beverage like juice.
To attempt to calm yourself if you get a sudden bout of anxiety and feel like you might pass out, take deep breaths and count slowly to ten.
Make it a point to drink enough water every day.
Treatment for Fainting
If you experience any of the following frequently, you should see a doctor for treatment:
have gotten injured due to fainting
faint often
can not easily wake up after fainting
get blurry vision
have chest pain
get confused
have a heart problem or diabetes
If any of these conditions apply to you, then seek help now. Click here to get the best advice from the Top Medical Specialists in Lahore Online without going anywhere. You can book your appointment at the lowest rates only through Marham.
Can't Find the App?
| Android | IOS |
| --- | --- |
| | |
FAQs
1. What causes people to faint?
Health problems like heart issues, low blood sugar, nervous system disorders, or anemia can cause people to faint.
2. What does fainting feel like?
You can feel nauseous, lightheaded, and experience a blackout while fainting.
3. When is fainting serious?
Fainting should be taken seriously if it often happens because it indicates something wrong with your health.