Flatulence is a natural process that every human experiences due to gas buildup in the digestive tract. On average, people can pass gas 5 to 15 times daily, according to the National Health Service. You might be experiencing gas and bloating due to over-eating or a severe stomach issue. Therefore, it is essential to know all about flatulence.
Flatulence Meaning in Urdu
پھولنا نظام ہاضمہ سے گیس کو پچھلے راستے سے باہر منتقل کرنے کا عمل ہے۔ یہ زیادہ عام طور پر "گذرتی ہوا" یا "فارٹنگ" کے نام سے جانا جاتا ہے
Symptoms of Flatulence or Gas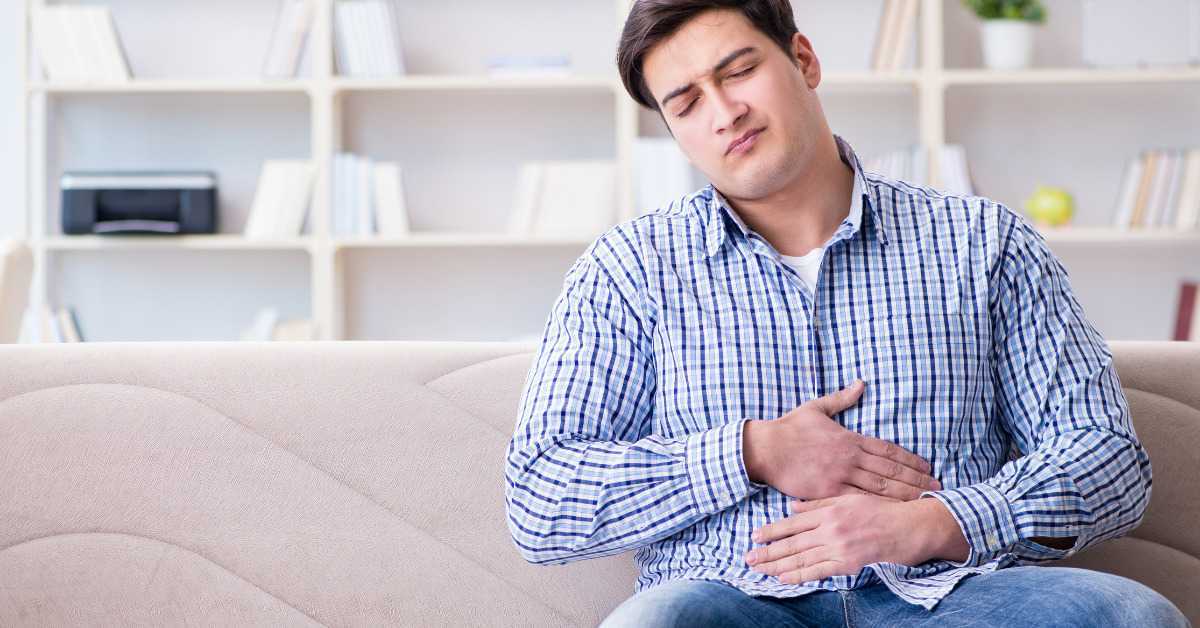 After looking at flatulence meaning in Urdu, let's see the symptoms associated with it. Passing gas is normal, but it can point towards something serious if it happens excessively throughout the day. Even though gas is considered as a symptom of other disorders itself, it can produce the following issues:
passing gas often
stinking flatus
loud flatus
stomach distension
pain rumblings in the lower belly
If you are experiencing any of the issues related to flatulence given above, click here to consult a Gastroenterologist now!
Common Causes of Flatulence
A few of the common causes of flatulence include the following:
1. Swallowing Excess Air
When we eat or drink, we all swallow a small quantity of air. When you belch, swallowed air that does not escape your stomach may migrate into your intestines and pass into your anus. When excess air gets trapped inside the GI tract, it can lead to flatulence. For example, when you laugh, you take in more air.
To avoid taking in excess air, you must not do the following:
eat or drink too fast
smoke
wear loose-fitting dentures
chew gum or suck on hard candy
drink carbonated or fizzy drinks
2. High Carb Diet
Suppose you have a high-carb diet that includes meals or drinks high in sugars, starches, and fiber. It might cause flatulence. In some cases, your stomach and small intestine are unable to completely digest.
When these carbs are not fully digested, they move to your large intestine for further breakdown, and these bacteria break them down and produce gas. Therefore, if you ingest more carbs that your stomach and small intestine can not digest, you may have increased flatulence.
Learn more about How To Eat 300 Grams Of Carbs A Day?
3. Digestive Issues
Some people have difficulty digesting foods that otherwise don't cause bloating or gas. They may experience bloating, stomach discomfort, and diarrhea after consuming particular meals or beverages. You might have heard of lactose intolerance, one of the digestive issues that may lead to indigestion.
Lactose intolerance is a condition in which patients have digestive discomfort after ingesting lactose-containing foods or beverages. This issue can lead to excess gas production and needs to be diagnosed. If you believe you can not digest milk or milk products, you should consult a doctor and get a diagnosis.
Click here to consult online with the Best General Physicians for lactose intolerance via Marham.
4. Other Gastrointestinal Disorders
Some gastrointestinal (GI) disorders that may cause you to be bloated or pass excess gas during the night or day can be:
irritable bowel syndrome (IBS)
functional abdominal bloating and distention
functional constipation
functional dyspepsia
celiac disease
constipation
gastroesophageal reflux disease
gastroparesis
intestinal pseudo-obstruction
obstruction or blockage of the digestive tract
Also, read more about the 5 Top Stomach Problems In Pakistan.
Prevention of Excessive Flatulence
A few preventive measures that you can adopt to save yourself from the embarrassment of passing excessive or smelly gas include the following:
Avoid Foods that Cause Gas
Certain foods, including fruits, vegetables, dairy products, and grains, can cause bloating or gas. People who can not digest them easily should take only small portions of these. Some of these food options include:
Apples
Pears
Broccoli
Brussels sprouts
Onions
Whole grains, such as bran
Milk
Cheese
Ice cream
High fiber and sugar, and carbohydrates
Eat Slowly
When you eat or drink quickly, you may swallow a lot of air, which might induce gas. Therefore, the easy solution is to take your time and eat slowly. If you wear dentures, consult your dentist to ensure that they fit properly and that you are not gasping for breath while eating.
Stay Hydrated
Experts suggest drinking water before meals because it helps lose the stomach acids and digest the food easily. All you have to do is drink a glass of water 30 or 20 minutes before having your breakfast, lunch, and dinner.
Don't Use Artificial Sweeteners.
According to scientists, Sorbitol and similar sugar alcohols containing artificial sweeteners used to prepare sugar-free meals can also exacerbate flatulence. ,
Treatment
According to research, the treatment of gas and bloating should be decided after finding the cause of this issue. As mentioned above, having excess flatulence or being bloated constantly can be a sign of a serious digestive problem like IBS, dyspepsia, GERD, or even cancer.
Therefore, it is highly recommended to visit a doctor if you face this issue often. Don't miss the golden opportunity to consult with the Best General Physicians in Lahore Online for as low as 250/- PKR through Marham.
Can't Find the App?
| Android | IOS |
| --- | --- |
| | |
FAQs
1. What causes excessive flatulence?
Excessive flatulence can be caused by over-eating or excess air in the stomach, and it can also be a symptom of certain stomach issues like irritable bowel syndrome.
2. Is excessive flatulence serious?
Getting excessive flatulence that is painful and uncomfortable can be a sign of a gastrointestinal disorder.
3. How can I relieve flatulence?
Do not eat spicy food, stay hydrated, and take digestive medicines after consulting a doctor.