According to the Genetic and Rare Disease Information Center, Gigantism is a rare hormonal condition characterized by abnormally high amounts of growth hormone in childhood and adolescence. This disorder is quite rare, meaning only a few people have been affected by it to date. Therefore, not many people are aware of the condition. So, here is a gigantism 101 article explaining the cause, symptoms, treatment, and popular people who have this condition.
Symptoms of Gigantism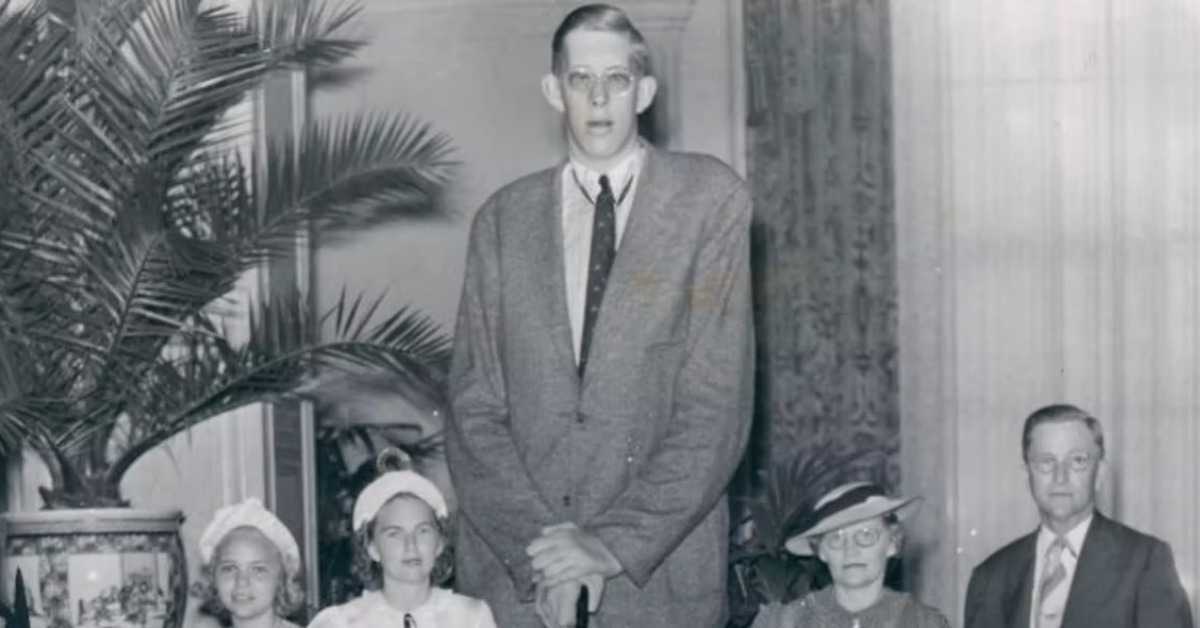 Some of the signs and symptoms of gigantism include:
Taller than average height for age
Prominent facial features
Large hands and feet
aches and pains in the joints
Soft tissue swelling
Enlargement of internal organs like the heart
Problems in metabolism leading to moderate obesity
High blood pressure
Vision problems
Damaged pituitary gland
Some early signs in children indicating a problem in the pituitary gland:
Weakness and fatigue
Sleep problems like insomnia
Delayed puberty
Irregular periods in girls
Deafness
Excessive sweating
Frequent headaches
If you or anyone near you has any of the signs or symptoms of gigantism, it is extremely important to visit a doctor. To get the best treatment for hormonal problems, you can consult the Best Endocrinologists in Lahore online via Marham.
Causes of Gigantism
Gigantism is usually invariably caused by a pituitary gland tumor. The pituitary gland, the size of a pea, is positioned near the base of your brain, and it produces hormones that regulate various bodily activities like your growth, metabolism, etc. The tumor causes excessive production of the growth hormone leading to gigantism.
Popular Gigantic People in Pakistan:
There have been some cases of gigantism in Pakistan, and people with this condition have even become recognized internationally. Some of the popular people in Pakistan with gigantism are:
Zia Rasheed
Height: 8 Feet and 3 inches
Having a height of eight feet and three inches, Zia Rasheed is the tallest man in Pakistan. He was an ordinary child from Garha More (a small town near Multan) who had a major growth spurt in puberty and was diagnosed with gigantism later. Even after three surgeries, new tumors are forming in his pituitary gland. He stays at home due to weakness caused by this condition in his family's company, enjoys playing video games, and watching television.
Naseer Soomro
Height: 7 feet and 8.9 inches
The second tallest man in Pakistan is Naseer Samroo; he belongs to the province of Sindh and works for the Pakistan International Airline. Despite his condition, he put extra effort into his work and was promoted to senior passenger handling services officer in 2021.
Aalam Channa
Height: 7 feet and 7.25 inches
Haji Mohammad Alam Channa was a Pakistani farmer from Sindh who passed away in 1998. The Guinness Book of World Records states that he was one of the world's tallest people from 1982 to 1998. Alam Channa became extremely famous during the 90s and is still remembered by the people for his height.
Treatment of Gigantism
The treatment options for gigantism include the following:
1. Surgery to Remove Tumor
Surgery is usually the first recommended treatment because removing the tumor in the pituitary gland is important. This surgery tries to eliminate or minimize the size of the tumor to lessen growth hormone levels and relieve pressure from the optic nerve and other adjacent locations. The sort of surgery required will be determined by the size of the tumor and how readily it can be removed.
2. Medication
If there is a risk of damage to the nerves or blood vessels, surgery may not be an option. Your doctor might suggest medication instead in this case. This treatment aims to either reduce the tumor or stop the generation of excess growth hormone. These medications imitate another hormone that inhibits the generation of growth hormone. They are typically administered as an injection once a month.
3. Radiation Therapy
If surgery does not complete treatment, radiation therapy can be administered as an alternative outpatient procedure. Radiation therapy is effective only after several years of treatment. Within 7–10 years, approximately 50% of patients achieve control of growth hormone secretion. It may not only reduce growth hormone and IGF1 levels, but it may also be useful in limiting tumor growth.
Who treats Gigantism?
Both Neurosurgeons and Endocrinologists are involved in the treatment of gigantism. An endocrinologist can treat the hormonal imbalance in the body, while a neurosurgeon can remove tumors from the brain. You can now consult online with some of the Best Endocrinologists in Pakistan.
Book an appointment now to answer all your queries. You can book an appointment with the Best Endocrinologists in Lahore through Marham by calling the Marham helpline: 0311-1222398 or by online booking facility through the website or Marham mobile app.
Can't Find The App?
Android Users:
https://play.google.com/store/apps/details?id=controllers.marham.marhammed&hl=en
Drop a review for us at Playstore if you've had a good experience!
iPhone Users:
https://apps.apple.com/pk/app/marham-find-a-doctor/id1095243102
Stay Home. Stay Safe!
FAQs
1. What is the difference between acromegaly and gigantism?
The overproduction of growth hormone in adulthood is defined as acromegaly, while in childhood, it is known as gigantism.
2. Does gigantism make you taller?
Yes, the overproduction of the growth hormone makes people with this condition excessively tall for their age.
3. What causes gigantism?
A tumor in the pituitary gland is mostly the cause of gigantism.