The rising number of health care problems in Pakistan is concerning. Because of the lack of resources and economic situations, these health difficulties are causing diseases that are difficult to treat. Despite tremendous progress over the last few decades, the infant mortality rate of Pakistan is the worst in the world, as reported by UNICEF.
Health Care Situation in Pakistan
Pakistan's 60 million people live in poverty. Due to a lack of funds, many citizens cannot meet even their most basic needs. Furthermore, they have nowhere to turn if they are diagnosed with a sickness. The number of local hospitals, doctors, and nurses is insufficient to meet the needs of unprivileged people in Pakistan.
Local hospitals have been treating needy people for free, but due to a shortage of resources, they cannot handle a large number of patients at once. In addition, if patients require surgical treatment at a local hospital, they must wait an extended period due to the waiting list. When their turn comes around, the patient has died, or their health has deteriorated.
On the other hand, people in rural communities are unaware of their sickness, making it difficult to receive timely treatment. In Pakistan, many diseases are widespread, and the poor are particularly affected. The primary reasons are a lack of knowledge and financial resources.
Major Health Care Problems in Pakistan
Following is the list of major health care problems in Pakistan:
1 – Malaria
Malaria is one of Pakistan's most pressing health concerns. It affects the majority of individuals who live in slums. This disease is spread by mosquitoes that breed in filthy water and unhygienic environments, prevalent in rural areas. Malaria can also be fatal if not treated. So, if you are suffering from this disease, book an appointment with a general physician as early as possible.
2 – Tuberculosis
Another critical ailment that affects many individuals in Pakistan is tuberculosis, and Pakistan is one of the top five countries with a high risk of tuberculosis. Sneezing and coughing transmit the sickness, which can be fatal if not treated promptly.
3 – Cancer
Another terrible disease that is one of Pakistan's leading causes of death is cancer. Lung cancer and breast cancer are the two most common kinds of cancer in Pakistan, and breast cancer claims the lives of about 40,000 Pakistani women each year. Cancer is increasing at an alarming rate in Pakistan due to the lack of awareness and sufficient health care facilities. On the other hand, lung cancer is primarily caused by smoking, and Pakistan is the top tobacco purchaser in South Asia.
4 – Dengue Fever
Since 2010, people have been infected with dengue disease, and thousands of people in Pakistan's rural areas have died. Dengue fever is a viral infection spread by a particular mosquito species in which a patient develops a fever, intense headache, and weakness. Dengue fever is still a problem in many parts of the country, even after many years.
5 – Ischemic Heart Disease
Ischemic heart disease is one of the leading causes of death in Pakistan. Pollution, bad diet, contaminated water, and smoking are all factors that contribute to it. People in Pakistan's slum and rural communities lack the resources; as a result, more health issues and even deaths happen.
6– Diabetes
Diabetes affects more than 7 million people Pakistanis at present. The number of diabetic patients is rising due to a lack of nutritional diet and awareness. It is being said that Pakistan will be one of the top five countries globally with the greatest diabetes population by 2030. If you or your loved one is suffering from diabetes, schedule an appointment with oncologists from top hospitals in Pakistan.
7 – Stroke
Every year, almost 350,000 incidents of stroke are reported in Pakistan, and it is one of the top causes of death in Pakistan. Depressive symptoms and chronic stress raise the risk of a stroke or transient ischemic attack or stroke in older persons. A greater understanding of crucial stroke risk factors, such as stress and negative emotions among patients, is required to avoid strokes.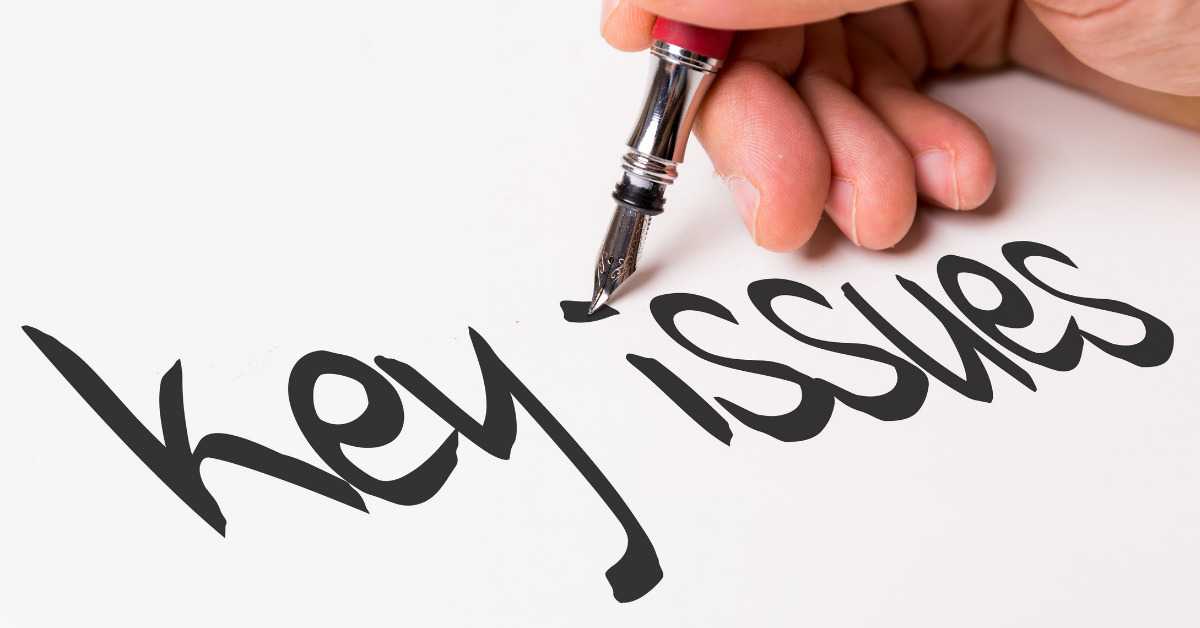 8 – Hepatitis
Hepatitis is rising in Pakistan's rural and slum areas, where cleanliness standards are far from adequate. Hepatitis A and E are caused by eating unhealthy foods and drinking contaminated water, and diarrhea, jaundice, and fever are symptoms of this type of hepatitis. The urinary tract is also affected by hepatitis E. Hepatitis B and C, on the other hand, are pretty frequent in Pakistan. They are transmitted through blood transfusions and the sharing of personal items like razors, toothbrushes, and other household items.
9– HIV
Pakistan has over 100,000 HIV-positive cases. The use of contaminated syringes by drug addicts is the leading cause of this disease in Pakistan. The government must take strong steps to prevent HIV in Pakistan, as the number of people living with the disease increases at an alarming rate.
10 – Maternal and Child Health
The health of mothers and children is a critical issue that is more prevalent in rural regions than in cities. Women in rural areas suffer throughout pregnancy due to insufficient nourishment, awareness, and treatment, resulting in poor baby health. Many babies are born dead or with mild to severe birth abnormalities in many circumstances. Maternal and child health is one of Pakistan's most pressing health concerns, requiring immediate attention. If you need any kind of assistance, you can consult a gynecologist via Marham.pk.
11 – Acute Respiratory Infection
In Pakistan, acute respiratory infection is the primary cause of death among children. Malnutrition, lack of knowledge, and lack of vaccination are the leading causes of this sickness. Due to a lack of funds, moms in rural Pakistan cannot provide adequate nutrition to their children, and this causes a slew of health issues in their offspring.
12 – Hypertension
Hypertension affects over 20% of Pakistan's population, putting it one of the country's most pressing health concerns. People with hypertension do not seek medical care due to a lack of funds. If left untreated, hypertension can lead to additional major health problems such as stroke, heart disease, and kidney damage.
13 – Asthma
Asthma affects approximately 7% of Pakistan's population, likely to rise in the following years. Asthma is primarily caused by smoking, dust, and pollution. Although there is no permanent cure for asthma, individuals can live everyday life with good medical therapy.
14 – Diarrhea
In Pakistan, more than 300,000 children are dying each year from diarrhea. Children in rural settings are more likely to get this disease due to a poor diet and unsanitary living circumstances.
15 – Mental Health
It is one of Pakistan's most critical health problems. In Pakistan, over 60 million people have a mental illness. Only a few cases are reported, but they are not appropriately treated because Pakistan lacks advanced medical facilities for mental health sufferers. Unfortunately, many sufferers do not seek therapy. To learn more, you can read 10 major causes of psychological problems in Pakistan.
Solutions of Health Issues
Higher taxes on tobacco and alcohol- One measure to address public health issues is increasing the taxes on tobacco and alcohol to consume less.
Improve health standards- Everyone with serious health problems should get the treatment they need. Governments must ensure that hospitals have sufficient financial resources and personnel to operate efficiently to treat as many people as possible.
Improve research- Many currently incurable diseases may eventually be cured through research.
Educate and Convince Others- Your involvement is crucial to resolving public health issues. However, by raising awareness about health issues and persuading others, we can have a more significant impact because our good effects will be multiplied. So, inform your family and friends about the public health issues and how they may help solve them. You can also read the initiatives to take to avoid health issues.
Reduction in consumption- The production and disposal of goods lead to increased greenhouse gas emissions that contribute to global warming. And global warming is a significant contributor to public health issues. Therefore, we must reduce our consumption to reduce the adverse impacts of global warming.
Recycle and reuse- Recycling and reusing our household goods is an additional measure we can take to mitigate public health issues.
Promote vaccinations- By educating and promoting vaccines, more people can be willing to accept them, thus lowering the likelihood of adverse public health effects.
The Bottom Line
The government must take serious steps to promote quality healthcare throughout Pakistan. Furthermore, each of us must make a small contribution, as together, we can make a significant impact in combatting public health issues.
FAQs
1- What is home healthcare?
Home health care is any kind of medical care that a patient receives in their own home.
2- How long am I contagious when I have the flu or a cold?
The flu is contagious as long as you have its symptoms.
3- Is physical activity beneficial?
Yes, it improves sleep, mental and physical health, reduces the risk of disease, and boosts your energy level.
Book an appointment now, to answer all your queries. You can book an appointment with the top doctors in Pakistan through Marham by calling at Marham helpline: 0311-1222398 or by online booking facility through the website or Marham mobile app.
Can't Find The App?
Android Users:
https://play.google.com/store/apps/details?id=controllers.marham.marhammed&hl=en
Drop a review for us at Playstore if you've had a good experience!
iPhone Users:
https://apps.apple.com/pk/app/marham-find-a-doctor/id1095243102
Stay Home. Stay Safe!