Like there are hormones for hunger and satiety, our body also releases a hormone for love, so it is not just a myth but a fact. But, How Does the Love Hormone Work? Let's get into the chemistry of this hormone and learn some exciting facts. The feelings of attachment, trust, and bonding are all induced in us due to the love hormone, also known as oxytocin scientifically.
What is the Love Hormone?
According to You & Your Hormones, Oxytocin, or the "love hormone," is a naturally occurring hormone and neurotransmitter produced in the hypothalamus and released into the bloodstream by the pituitary gland. The hormone is released during delivery, intercourse, and breastfeeding to aid reproductive activities. The hormone appears to be present in both males and women, and it is involved in sperm motility and testosterone production as well.
Symptoms of Love Hormone Deficiency
The following are some of the symptoms of oxytocin deficiency:
Sexual encounters are more mechanical in nature
Pleasure is difficult to achieve during intercourse
A greater desire for sugary foods,
Being unsatisfied with life,
Having a poor sleep
Muscles ache
Ineffective communication,
Irritability and a failure to feel affectionate
Anxiety and fear levels are higher than usual
If you are experiencing anything similar to the symptoms of oxytocin deficiency given above you can take expert advice from a doctor right now. Book an appointment or an Online consultation with the Best Doctors for Hormone disorders via Marham.
Effects of the Love Hormone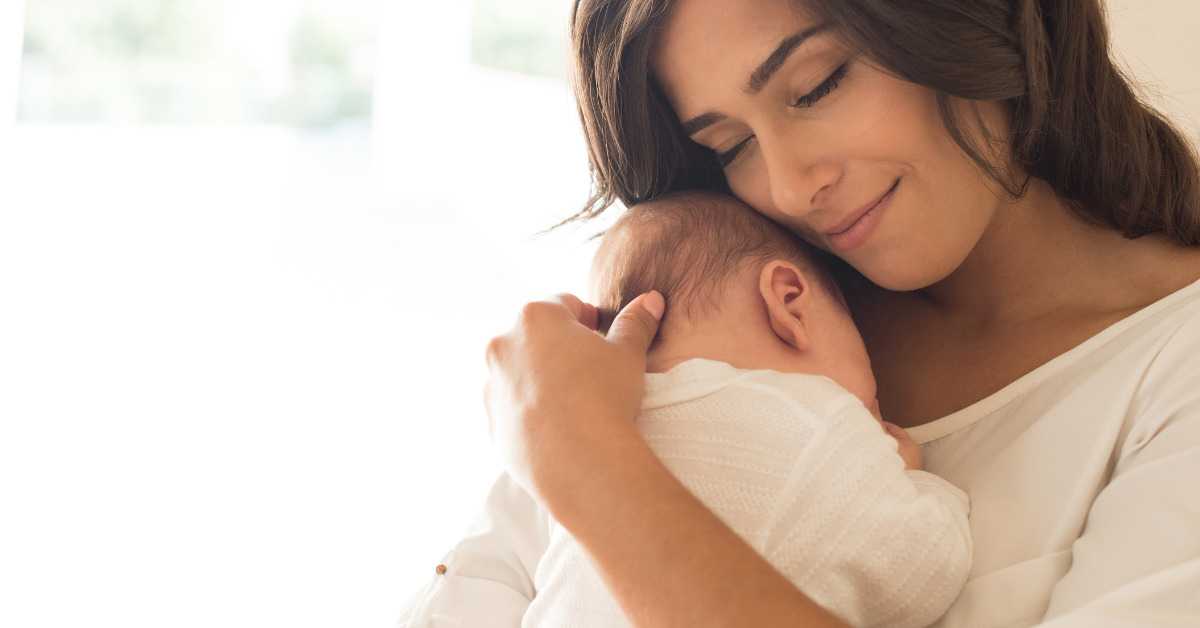 Many people associate the feelings of love with the heart, but in reality, your brain controls this just like all the other functions of your body. Some of the amazing effects of this hormone include:
Helps During Childbirth and Breastfeeding
One of its critical functions in the body is to help the uterus contract during labor and breastfeeding. A substantial amount of the hormone is released during labor, and it intensifies the contractions that open the cervix and allow the baby to pass through the birth canal.
Pitocin, synthetic oxytocin, has been used by doctors for decades to aid in delivery. Following birth, oxytocin continues to stimulate uterine contractions, promoting milk production in the breasts for the baby. You also read more about the Magical Benefits of Breastfeeding for Moms and Babies.
Reduces Fear
According to researchers at the University of Bonn Hospital, the love hormone can block the brain's fear region. In a clinical trial, scientists showed their patients a sequence of photos. They shocked 70% of them with a tiny electric shock. The researchers then delivered nasal oxytocin spray to half of the patients and showed them the identical visuals without the electric shock. Those that received oxytocin were less terrified of the shock, and their brain's fear signals were quieter.
Makes you More Social
Oxytocin helps you communicate better and form strong bonds with your community member. It has been found that natural oxytocin levels are noticeably lower in people with autism, a developmental disease characterized by difficulties with social skills and communication. This confirms that this hormone helps improve social behavior and communication skills.
Helps you Sleep Better
Oxytocin works to counteract the effects of cortisol, the body's well-known stress hormone. When a person is not stressed, the oxytocin released in the brain naturally encourages sleep. Love hormone's activation helps one feel comfortable and tranquil, which aids in sleep, which makes sense given that oxytocin has a calming effect.
Helps Female Bond with their Partners
The love hormone helps improve sexual behavior and relationship bonding. It is released in a woman's brain during sexual activity and aids in the formation of a strong bond with her sexual partner. This is where the love hormone, sometimes known as the "cuddle drug," comes into play.
Induces Protectiveness
According to scientists, oxytocin enhances a person's defensive aggression against anyone who may appear to cause harm to their fellows. For example, a soldier defends his teammates during the war. This protective instinct was first found in animal research when oxytocin was demonstrated to drive an animal's defensive reaction against predators. Therefore, the love hormone is also helpful in survival.
Fun Facts about the Love Hormone
We have listed some quick and entertaining facts regarding oxytocin down below:
Women typically have higher levels of oxytocin than men.
Oxytocin is created in all mammals in the same chemical makeup as it is found in humans.
Human-dog interactions, such as staring into each other's eyes, cause a considerable increase in oxytocin, similar to the one seen between mothers and their newborns
Oxytocin levels rise when people hug or kiss a loved one. It's one of three "happy hormones," along with dopamine and serotonin.
It is also known as "the snuggle hormone" or "the bonding hormone."
It is also used as medicine prescribed to help with childbirth and treat gynecological disorders.
The Takeaway
Like all other hormones in the body, the love hormone plays a significant role in our bodies too. It helps induce feelings of trust, bonding, and empathy and is primarily found in females more than men. However, there are some people who lack this hormone and require hormone therapy. To get the best advice, you can consult a hormone specialist called Endocrinologists.
Book an appointment now, to answer all your queries. You can schedule an appointment with the Best Endocrinologists in Lahore through Marham by calling at Marham helpline: 0311-1222398 or by online booking facility through the website or Marham mobile app.
Can't Find The App?
Android Users:
https://play.google.com/store/apps/details?id=controllers.marham.marhammed&hl=en
Drop a review for us at Playstore if you've had a good experience!
iPhone Users:
https://apps.apple.com/pk/app/marham-find-a-doctor/id1095243102
FAQs
What does the love hormone do?
The love hormone promotes feelings of empathy, trust, attraction, and bonding.
How do you release love hormones?
Our bodies release the love hormone primarily during childbirth, breastfeeding, and intercourse.
Do men produce oxytocin?
Yes, all men produce oxytocin.