If you want to build muscle mass through diet, you need to get enough protein. But it's not just about the amount of protein you're eating; it's also about the quality. We have made a list of 10 nutrient-rich muscle building snacks that will help you build muscle and stay fit in this health blog.
Click here to get a Customized Muscle Building Diet Plan from a Nutritionist in Just 100/- Pkr via Marham! 
5 Effective Tips for Muscle Building
Building muscle is not simply about working out at the gym and eating a lot of protein. You should do these few things to make sure that you are building muscle the right way.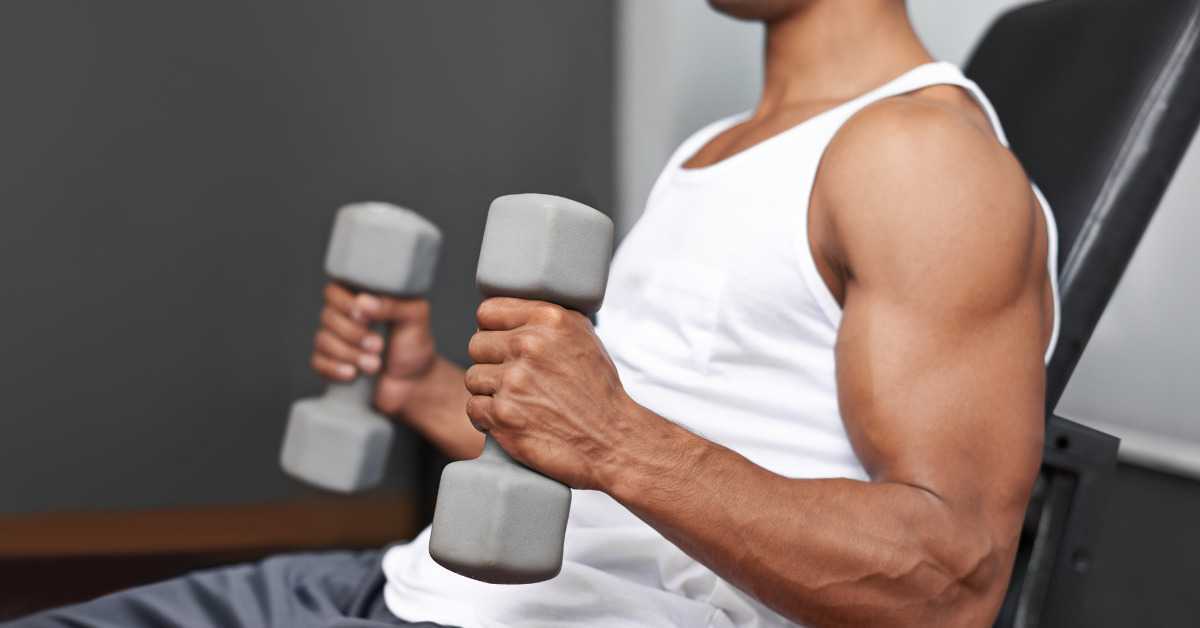 The following tips will help you build muscles:
Make sure that you're getting enough protein.
Protein is essential for muscle growth. Be sure to consume enough protein through your diet or supplements.
Lift heavyweights.
To gain muscle, you need to stimulate your muscles by lifting heavyweights. As a result, your body will adapt and grow bigger muscles.
Get enough rest.
When you're working out, your body is breaking down muscle tissue. For your body to build new muscle tissue, you need to give it time to recover. Make sure that you're getting enough sleep and rest so that your body can heal properly.
Stay consistent with your workout routine.
If you want to see results, you need to be consistent with your workout routine. It means that you need to stick to a certain number of reps and sets for each exercise. You also need to make sure that you're working out at the proper times.
Be patient.
Building muscle takes time. Don't expect to see results overnight. It takes time and consistency to see results.
Just remember to be patient and consistent with your workout routine.
Things to Keep in Mind While Selecting Muscle Building Snacks
There are a few things to keep in mind when you're looking for muscle-building snacks:
First, you want to make sure the snack contains protein. Protein is essential for repairing and building muscle tissue.
Second, you want to choose a snack that's easy to digest so your body can quickly assimilate the nutrients.
And finally, you want to choose a snack that's relatively low in calories, so you don't undo all your hard work by consuming too many calories.
10 Incredible High-Protein Snacks for Muscle Gain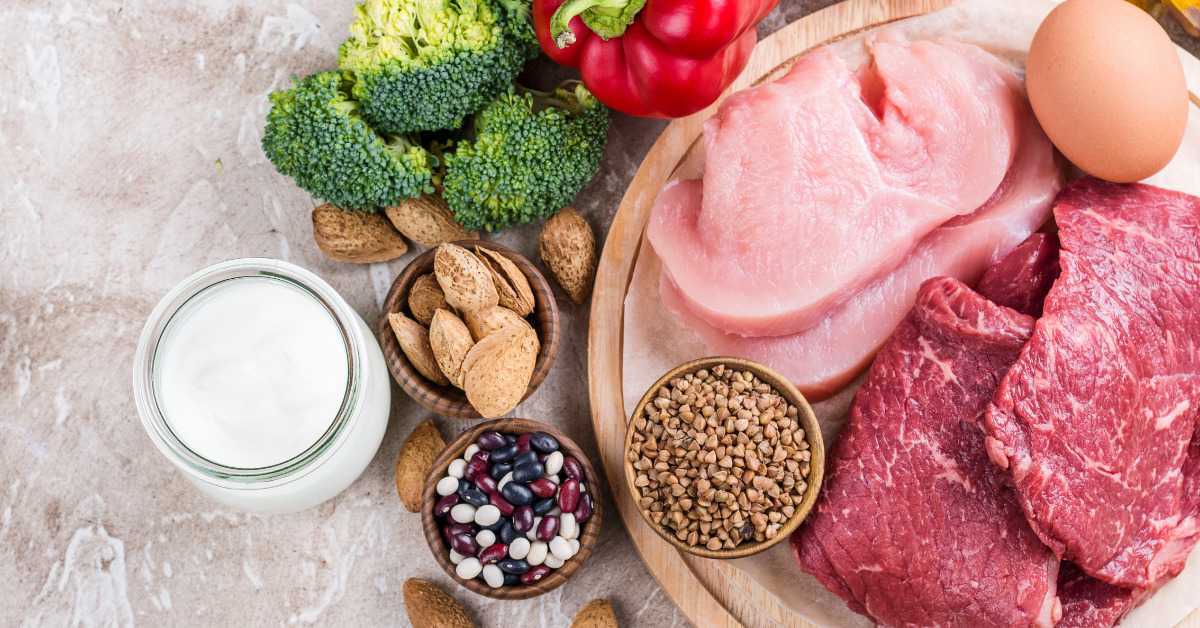 You can add the following muscle building snacks to your diet to get the maximum protein:
1. Chicken Breasts
A great source of lean protein, chicken breasts are perfect for snacking on between meals. You can add them to a salad or pair them with some whole-grain toast for a complete muscle-building dinner. Just be sure to remove the skin of the chicken before eating to keep the fat content low.
2. Greek Yogurt
Greek yogurt is another amazing source of protein, which is essential for muscle growth. It also contains probiotics that can help improve digestion and gut health. Try topping your Greek yogurt with some berries or nuts for a filling and nutritious snack.
3. Protein Smoothie
A protein smoothie is a quick and easy way to get your body's nutrients to build muscle. Simply blend some protein powder, milk, and fruits or vegetables. You can also add other muscle-building ingredients like flaxseed or chia seeds.
4. Peanut butter
Peanut butter is a great source of healthy fats, protein, and carbs, making it an ideal muscle-building snack. Pair it with some whole grain bread or crackers for a balanced snack that will help you build muscle and stay energized.
5. Hummus
Hummus is a delicious and nutritious snack rich in protein and fiber. It's perfect for spreading whole-grain bread or dipping veggies into. Hummus makes a tremendous muscle-building snack because it helps keep you feeling full and satisfied.
6. Trail mix
Trail mix is a great muscle building snack that gives a combination of protein, healthy fats, and carbs. You can put together your own trail mix with a variety of nuts, seeds, dried fruit, and whole-grain cereals. This muscle-building snack will help you stay energized and focused throughout the day.
7. Hard-boiled eggs
Hard-boiled eggs are a convenient and easy-to-eat muscle-building snack. They have high amounts of protein and contain vitamins and minerals essential for muscle growth. You can eat them plain or add them to a salad or sandwich for a complete meal.
Moreover, according to a study, eating whole eggs vs an egg-white-only meal stimulates muscle protein synthesis more effectively following resistance exercise.
8. Cottage cheese
Cottage cheese is another great source of protein that can help you build muscle. It's also low in calories and fat, making it a healthy snack choice. Try pairing cottage cheese with some fruit or whole-grain crackers for a filling and satisfying snack.
9. Roasted chickpeas
Roasted chickpeas are a flavorful and nutritious muscle-building snack. They are high in protein and fiber and contain essential vitamins and minerals. You can roast them in a pan or an oven with some spices for a tasty and easy snack that will help you gain muscle.
10. Chocolate milk
What's better than chocolate milk? It is a great post-workout drink because it helps replenish your muscles with protein and carbs. Furthermore, it is an excellent source of calcium, which is essential for bone health. Enjoy a glass of chocolate milk after your next workout to help your muscles recover and grow.
Consult a Nutritionist for Personalized Meal Plan!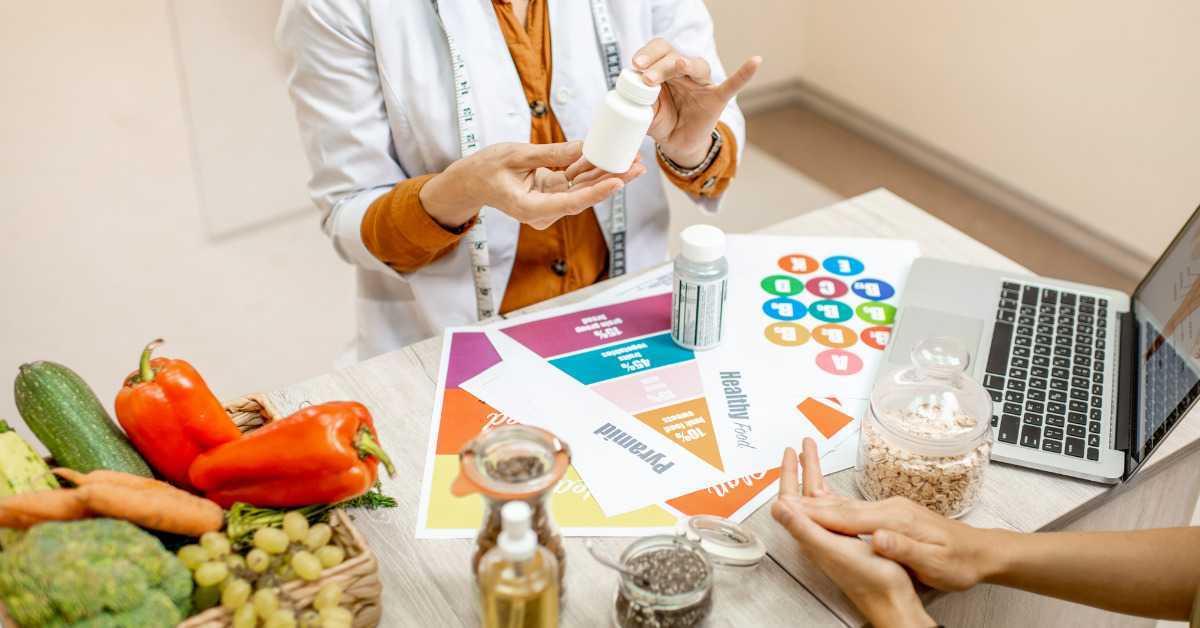 All of the muscle building snacks listed above can help you achieve your goal of muscle mass. But, it is also essential to know the right timing and quantities of having these foods. A Nutritionist can help you here. You can get your customized muscle building diet plan from the Best Nutritionists in Lahore Online without going anywhere. Click here to book your appointment now!
Can't Find the App?
| Android | IOS |
| --- | --- |
| | |
FAQs
1. What's a good snack for muscle gain?
Greek yogurt is an excellent snack for muscle gain as it is high in protein and promotes muscle building.
2. What is a good bedtime snack for building muscle?
You can drink milk before bed as muscle-building snack.
3. Is peanut butter good for muscle gain?
Yes, peanut butter has healthy fats and proteins, which help build muscles.