Omicron might sound new to you. Yes, it is a new Covid-19 variant. The WHO has announced it to be "a variant of concern" and named it Omicron. Early evidence suggests that the virus had a high mutation rate, and an increased risk of reinfection was found, the WHO said.
On 24th November, the WHO first received a report of Omicron being reported from South Africa. The virus has since been reported in Botswana, Belgium, Hong Kong, and Israel.
The Omicron Variant
Studies are underway in South Africa and around the world to better understand Omicron.
Omicron Variant Symptoms: There is currently no evidence that the symptoms associated with an Omicron are distinct from those related to other variants. The first cases of infection were among the university students, who are younger and have milder disease, but determining the extent of the Omicron will take days or even weeks. All corona variants, including the globally dominant Delta variant, could cause serious disease or death, especially in the most vulnerable individuals, so prevention is the best option. You can consult a general physician for better advice.
The Severity of Disease: It's unclear whether Omicron infection provokes more severe illness than infections caused by other variants, such as Delta. The available reports suggest that hospitalization rates are rising in South Africa, but this could be due to an increase in the total number of infected people instead of a specific Omicron infection.

Transmissibility: It's unclear whether Omicron is a little more transmissible than other variants, such as Delta. In regions of Africa where this variant is prevalent, the number of individuals testing positive has increased. Still, epidemiologic studies are ongoing, whether this is due to Omicron or any other factors. You can also read the long-term effects of COVID-19 for better understanding.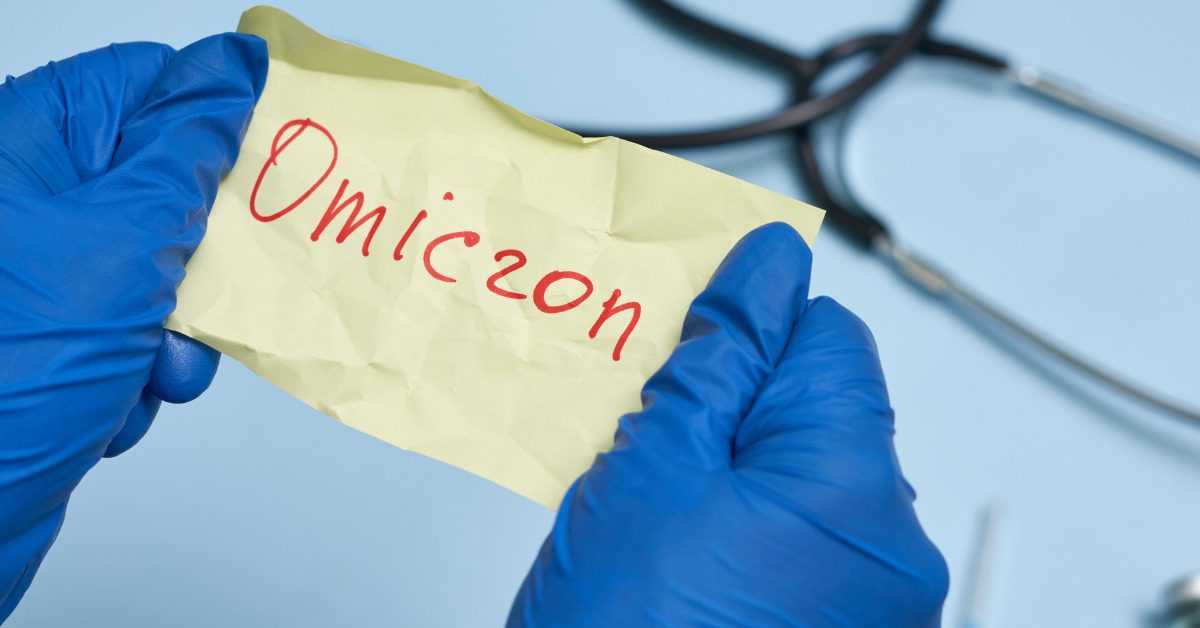 Efficacy of Preliminary SARS-CoV-2 Infection: Prior evidence suggests that Omicron has a higher risk of reinfection (people who have had COVID-19 could be easily re-infected with an Omicron), but data is limited. More details will be available in the upcoming days, till then read the myths about COVID19.
Effectiveness of Current Tests: As we've seen with the other variants, extensively used PCR tests can still detect infection, including the infection with Omicron. Many types of tests, such as rapid antigen detection tests, are currently being studied to see any impact.
Effectiveness of Vaccines: The WHO is collaborating with technical partners to analyze the effect of this variant on operating countermeasures, such as vaccines. Vaccines, including those against the prevalent circulating variant, Delta, remain crucial in reducing severe disease and death. It is still possible to prevent severe illness and death with current vaccines.
Effectiveness of Current Treatments: People with severe COVID-19 would still benefit from IL6 receptor blockers and corticosteroids. Numerous treatments will be evaluated to see if they'll be effective in light of the Omicron variant's modifications to parts of the virus.
Omicron Virus in Pakistan
Asad Umar alongside Dr. Faisal Sultan, the Special Assistant to the Prime Minister on Health, has stressed the importance of citizens getting vaccinated and finishing their doses during a press conference.
"This [strain] has to spread in the whole world as we saw before that when a variant comes, the world is so interconnected that it is impossible to stop it," the minister said, noting that vaccination would provide the best protection against the threat.
Actions That Countries Should Take
As a Variant of Concern, the WHO recommends that countries improve monitoring and sequencing of cases, share genome sequences on the public databases like GISAID, notify initial cases to WHO and conduct field inquiry and laboratory evaluations to fully understand if Omicron has distinct transmission or disease characteristics, or affects vaccine effectiveness.
Countries must continue to use a risk assessment and science-based strategy to enforce effective health measures to minimize COVID-19 circulation overall. To deal with a rise in cases, they must increase several medical and public health capacities.
Furthermore, disparities in COVID-19 vaccine access must be urgently addressed to make sure that susceptible groups around the world, such as health workers and the elderly, receive the first and second doses, as well as equitable treatment and diagnostics.
Recommendations for People
There are many ways that help individuals minimize the spread of the COVID-19 virus, including:
Maintain a physical distance of approximately 1 meter between yourself and others.
keep your hands clean
open the windows to aid ventilation
wear a well-fitting mask
Use a tissue or just bent your elbow to sneeze or cough into.
avoid crowded spaces or those poorly ventilated
get vaccinated when it is your turn.
Once again, the emergence of this latest variant illustrates that this pandemic is far from over – and that Covid-appropriate behavior is essential to stopping the spread of the virus.
FAQs
1. What is the omicron virus?
It is the new variant of the Corona Virus.
2. What are omicron virus symptoms?
It is too early to tell omicron symptoms, but it is being said that its symptoms are mild.
3. Is vaccination effective against Omicron?
Well, there is not much information on this, but it is said that it might protect you against Omicron.
Book an appointment now, to answer all your queries. You can book an appointment with the top general physicians in Pakistan through Marham by calling at Marham helpline: 0311-1222398 or by online booking facility through the website or Marham mobile app.
Can't Find The App?
Android Users:
https://play.google.com/store/apps/details?id=controllers.marham.marhammed&hl=en
Drop a review for us at Playstore if you've had a good experience!
iPhone Users:
https://apps.apple.com/pk/app/marham-find-a-doctor/id1095243102
Stay Home. Stay Safe!