Tez patta is known as the bay leaf in English and is used in many Asian and European dishes. It is popular for the aroma it imparts to different dishes. You'll be surprised to know that there are many tez patta benefits for your health as well. Keep reading till the end to find out all benefits of bay leaves in cooking and for health.
7 Amazing Tez Patta Benefits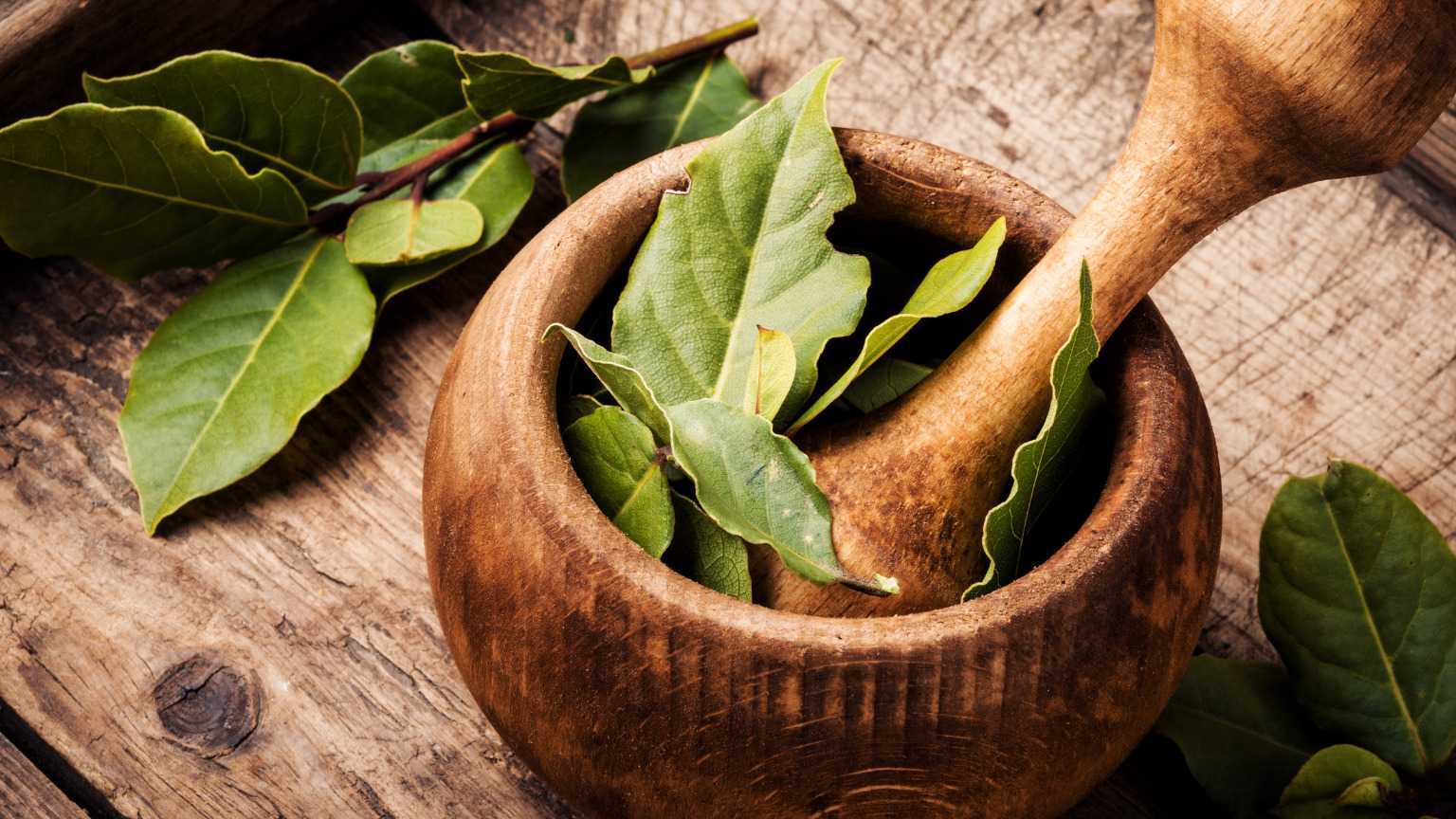 There are many amazing health advantages of tez patta. Some of the bay leaf water benefits have been given down below:
1. Aid in Weight Loss
Researchers believe that there are benefits of tej patta for weight loss because they can reduce fat. Cinnamon and bay leaf tea are known for their fat-burning properties and are used by many people, especially in Asia.
You get a weight loss diet plan from the Best Nutritionists in Lahore. Book your online appointment now to get amazing discounts!
2. Bay Leaf Benefits for Skin
Bay leaves are great for acne-prone skin due to their antibacterial and anti-fungal properties. They are a natural acne treatment ingredient as they reduce bacteria that build up in the skin cells, triggering breakouts. Bay leaves are not only utilized for therapeutic acne treatments, but their anti-inflammatory characteristics help reduce puffiness in the face without causing moisture loss.
3. Bay Leaf Water for Asthma
Due to the natural antibacterial properties, inhaling the steam of bay leaf water helps to release phlegm and relieve flu. They also protect us from hazardous microorganisms that may be lodged in the lungs. One of the Indian bay leaf benefits is using their essential oil in combination with a carrier oil to create a balm that is used topically to the chest to provide relief from respiratory illnesses, allergies, and asthma. This process of applying bay leaf ointment is usually done during the night.
4. Bay Leaf Tea for Sleep
Bay leaves are a wonderful sleeping pill due to their rich and calming characteristics. They have a modestly sedative impact on the central nervous system when ingested prior to bedtime, lowering anxiety, encouraging relaxation, and inducing sleep. You can make bay leaf tea by adding two bay leaves to some water and boiling it for 10 minutes. Use this tea before going to bed for a relaxing sleep.
5. Tez Patta For Period Pain
Tez patta has been to treat irregular periods, period pain, and cramps by women for centuries. Hot bay leaf tea benefits menstrual health as it has a relaxing effect on the muscles of the uterus and can help you in getting a regular menstrual cycle.
Read more about how to Get Rid Of Period Pain And Cramps With Easy Home Remedies.
6. Aid in Digestion
Most of us get indigestion after eating a meal heavy in proteins and lipids, which is when bay leaves come in handy. The unique enzymes included in tez patta aid in the digestion and regularity of bowel movements. Bay leaf tea helps remove toxins from the body and increases the body's ability to carry out regular functions. They contain chemical substances that are beneficial for relieving stomach distress and calming irritable bowel syndrome.
7. Good For Diabetes and Heart Health
Research on bay leaves has found that they can reduce the risk of diabetes and heart disease. Furthermore, people with diabetes type 2 can benefit from bay leaves as it helps in lowering blood sugar levels in the body. Tez patta can lower levels of LDL or bad cholesterol, which also reduces the risk of getting a heart attack and other cardiac disorders.
Tej Patta Side Effects
Some of the tej patta side effects have been listed below:
Eating raw bay leaves can be harmful because they can get stuck in the windpipe
Diabetic people taking other medication must consume tez patta with care as it can affect their blood sugar levels
Pregnant and breastfeeding women should consume tez patta after consulting with their doctor
The Bottom Line
Other than giving great aroma and flavor to dishes, there are numerous tez patta benefits for our health. They not only help lower blood sugar levels and cholesterol but also relieve cough, asthma, and period pain. You can drink bay leaf tea to get these amazing benefits but with the consultation of your doctor.
Book an appointment now, to answer all your queries. You can book an online appointment with the Best Nutritionists in Karachi through Marham by calling at Marham helpline: 0311-1222398 or by online booking facility through the website or Marham mobile app.
Can't Find The App?
Android Users:
https://play.google.com/store/apps/details?id=controllers.marham.marhammed&hl=en
Drop a review for us at Playstore if you've had a good experience!
iPhone Users:
https://apps.apple.com/pk/app/marham-find-a-doctor/id1095243102
Stay Home. Stay Safe!
FAQs
1. What are the side effects of tez patta?
Tez patta can cause congestion, lower blood sugar levels, and allergies in some people.
2. What are the benefits of bay leaf tea?
Bay leaf tea can reduce period pain, relieve cough, and aids in weight loss.
3. Is Tej Patta good for health?
Tez patta has antioxidant and anti-inflammatory properties and is great for health.