The first image that pops up in your head upon hearing the word ultrasound, must be of a pregnant lady looking at its pea-sized baby on the screen, with teary eyes. Right? Well, that's not the only purpose that ultrasound fulfills. There are several types of ultrasound that cater to different purposes and different parts of the body. If only you knew all the types of ultrasound, it would be a lot easier for you to make a choice in times of need.
Ultrasound can be used for all sorts of diagnostic purposes and can also be used to aid some surgical procedures. Given that an ultrasound portrays a clear image of the inside of the body, using high-frequency sound waves, it can be sued in any way where such images are required. It is called sonography and the resultant images are called sonograms.
Due to the advancements in medical technology no you can get 2D, 3D, and 4D ultrasounds. 3D ultrasounds create a multidimensional image that allows the practitioner to examine the scan from all angles. 4D ultrasounds can portray 3D images in motion, such as a beating of a heart. This allows the examination of the proper functioning of an organ.
The various types of ultrasound are often divided on the basis of the area they are performed in and the type of diagnosis and treatment they help in. Although Pakistan is considered to be a country, not so technologically advanced in medical sciences, even the most advanced ultrasound techniques are available here.
Types Of Ultrasound
Following are the most common types of ultrasound available in Pakistan.
Obstetric Ultrasound
This type of ultrasound is used to produce pictures of a baby in a pregnant woman. This can also be used to examine the uterus and ovaries of the mother. Ultrasound is the preferred way to examine pregnant women because it uses only sound waves and not ionizing radiations that can cause potential harm to the baby or the mother.
Obstetric ultrasound check may also use Doppler ultrasound. A Doppler ultrasound can be used to evaluate the blood flow in the umbilical cord, fetus, or placenta.
This is a painless procedure that requires no special preparation. The practitioner will ask you to expose your belly, squirt some cool gel on it and start the sonography. Sometimes the ultrasound machine will be pushed hard into the skin, to get as close to the embryo as possible. This might cause some discomfort but is not painful at all.
This type of ultrasound can be used to
Diagnose the presence of an embryo
Learn the age and extent of the pregnancy
Diagnose any congenital deformity
Evaluate the position of the embryo and organs like the placenta
Evaluate the amount of ammonitic fluid
Abdominal Ultrasound
It is a way to examine the organs that exist in the abdomen, which include the liver, gallbladder, pancreas, kidneys, bladder, and spleen. This is used to diagnose any possible condition that may lead to an illness. This can be used to diagnose any pain and distention that may exist in the area.
This type of ultrasound can be used for the following purposes.
Guide invasive procedures like needle biopsies.
Determine the source of a particular pain.
Identify the cause of a specific organ enlargement or infection.
Examine the blood flow through blood vessels in the abdomen, through Doppler ultrasound.
Study congenital malformations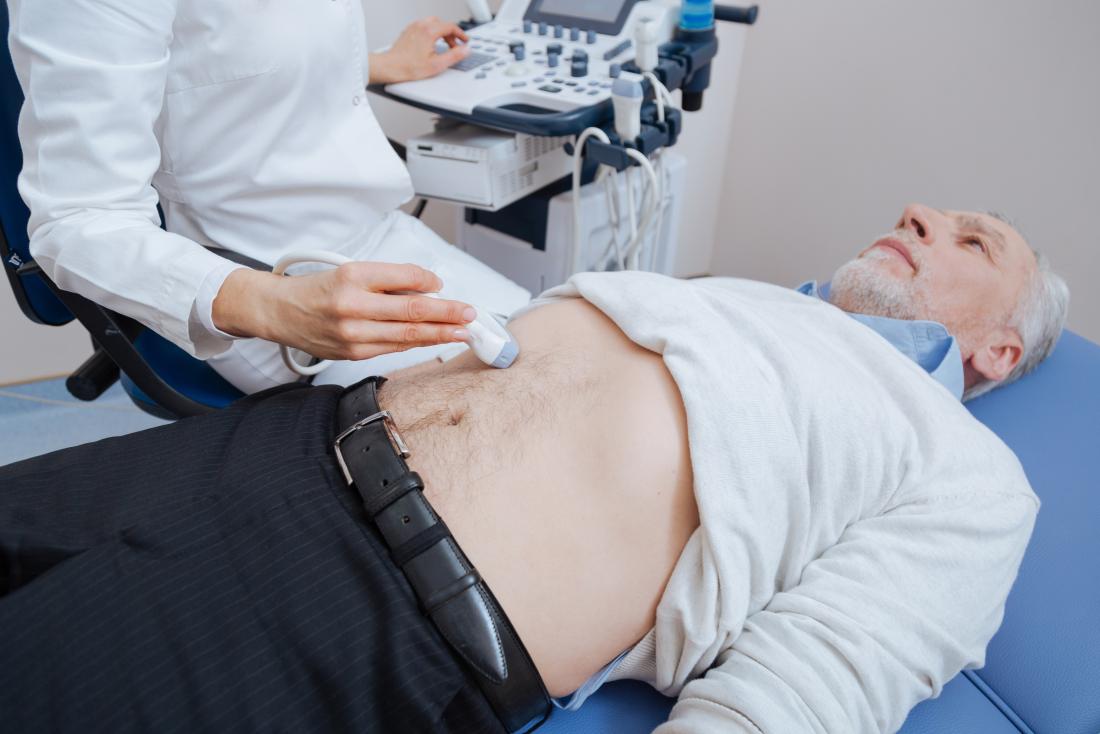 Pelvic Ultrasound
This is one of the most common types of ultrasound. These are used to evaluate the health of the male and female reproductive organs and sexual health. This also used to examine the urinary tract and diagnose any possible problem there. These ultrasounds are also used to monitor the embryo and fetus, making obstetric ultrasound a division of this.
Pelvic ultrasound is used to diagnose and examine the following
Pelvic pain
Abnormal menstrual bleeding
Arousal issues
Ovarian cysts
Kidney stones
Bladder stones
Uterine cancer
Uterine fibroids
There are three methods of pelvic ultrasounds
1. Transabdominal–transabdominal ultrasounds are purely external. This uses a gently moving unit on the stomach and a sonogram is created on a TV or monitor. This type of ultrasound is used for obstetric and diagnostic purposes.
2. Transvaginal–transvaginal ultrasounds are performed to assess organs specific to women like ovaries, uterus, cervix, tubes, and pelvic area. The probe is inserted into the vagina. A sonogram is created by the waves that bounce back from surroundings, which are then studied by a doctor for a probable diagnosis.
3. Transrectal–transrectal ultrasounds are used to study the prostate gland and surrounding tissues. The probe is inserted into the patient's rectum and a sonogram is created. This can be used to investigate a nodule, detect abnormalities and determine if the prostate gland is enlarged.
Carotid Ultrasound
A carotid ultrasound is used for identifying blockages of blood flow in the neck arteries that go to the brain, which might cause a stroke. A Doppler ultrasound that is used to evaluate the blood flow is often a compulsory part of this exam.
Chest Ultrasounds
These are used to evaluate the organs and systems present in the chest cavity. Any problem in the lungs, trachea, lymph nodes, heart, and esophagus can be detected through a chest ultrasound. A chest ultrasound can also evaluate the health status of the heart, an ultrasound of the heart and its valves is called an echocardiogram. A chest ultrasound is often conducted to identify the presence of a liquid inside the chest cavity.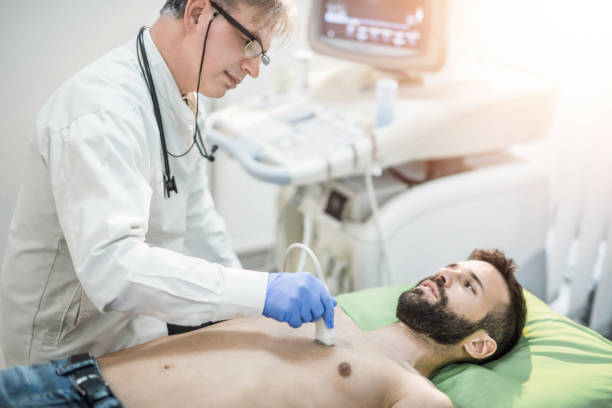 Other Types Of Ultrasound
Apart from the various types of ultrasound depending upon the area of application, there are various types of ultrasound depending upon their method of application, the type of results, and their efficiency. Such types of ultrasound include
Visual Aid Ultrasounds–These are used during surgical procedures to help the doctor guide the needles and other tools inside the body.
Therapeutic Ultrasounds–These are used by physical therapists and athletic trainers to treat some injuries like runners knee and muscle strain. This is also used for the rehabilitation of many back and joint injuries and other chronic conditions. It causes vibrations that stimulate the repair of soft tissues and relieves pain.
If your doctor has recommended you to an ultrasound, you need to consult with the best sonologist in Lahore regarding the type of ultrasound. They know best, what type of ultrasound you might need and what ultrasound will help best in assessing your condition.
FAQ's
1. What is the best type of ultrasound for PCOS?
The best ultrasound for PCOS is a pelvic ultrasound. It should be coupled with relative physical and blood tests too.
2. What type of ultrasound should be done during pregnancy?
The best ultrasound during pregnancy is the Obstetric Ultrasound.
3. Can ultrasound diagnose cancer?
Ultrasound can detect the formation of abnormal body cells. This detection should be followed by proper tests to diagnose the presence of cancer.
Book an appointment now, to answer all your queries. You can book an appointment with top sonologists in Pakistan through Marham by calling at Marham helpline: 0311-1222398.
Can't Find The App?
Android Users:
https://play.google.com/store/apps/details?id=controllers.marham.marhammed&hl=en
Drop a review for us at Playstore if you've had a good experience!
iPhone Users:
https://apps.apple.com/pk/app/marham-find-a-doctor/id1095243102
Stay Home Stay Safe!