Surma or Kohl has long been known for its medicinal and beauty properties. It has since been used to treat a variety of eye illnesses and improve eye health. Surma has been classified as an ultra-fine powder of galena, a "kohl stone. AND HERE WE ARE GOING TO DISCUSS KOHL FOR EYES BENEFITS SO READ AND DONT DO ANYWHERE;
" Pearls, jewels, and botanicals are also included as therapeutically active components. Herbs like neem, saffron, fennel extract, and others are employed, which are excellent for eye protection and cure. Surma or Kohl is also effective in safeguarding the eye from modern studies.
Surma or Kohl is also effective in protecting the eye from the sun's damaging radiation, according to modern studies. Surma's black and gleaming galena particles form a thin layer on the eyes' lenses, protecting them from harmful UV rays from the sun.
IF YOU ARE FACING ANY EYE PROBLEM THEN MUST CONTACT AN EXPERT THROUGH MARHAM. 
Surma is now used as eye makeup by both men and women. Surma is also thought to be of good grade if it gives a burning feeling. If galena has not been added, it is usually black or grayish-black in hue, or white or grayish-white in colour.
Benefits of Surma:
It keeps the eyes cool and clean.
Makes the eyes appear bigger.
Strengthens the eyes and improves vision.
It shields the eyes from the sun's damaging rays.
Relieves watery eyes (fluxes), irritation, and eye pain.
Make-up for the eyes.
Keeps dust and snow out of your eyes.
Used to ward off a 'evil eye' in an infant's eye.
Blepharitis, trachoma, cataract, conjunctivitis, and other eye problems are prevented and treated with it.
It kills bacteria that gather as sludge on the sides of the eyes because it is germicidal.
Get help for eye problems through Marham's expert.
Kohl Application – Dangerous or Not
Surma has been linked to elevated blood lead levels, which could lead to lead poisoning, according to studies. Children and pregnant women are particularly vulnerable. The use of lead sulphide in Surma, according to the study, is the cause of this. Long-term use may result in excessive lead accumulation in the body. As a result, the baby's brain and bone marrow formation may be affected.
Simultaneously, certain studies. Studies on the chemical composition of kohl stone by X-ray diffractometer) have been published refuting the use of Surma in eyes directly linked to lead poisoning. They claimed that Surma's harmful effects are caused by inappropriate application.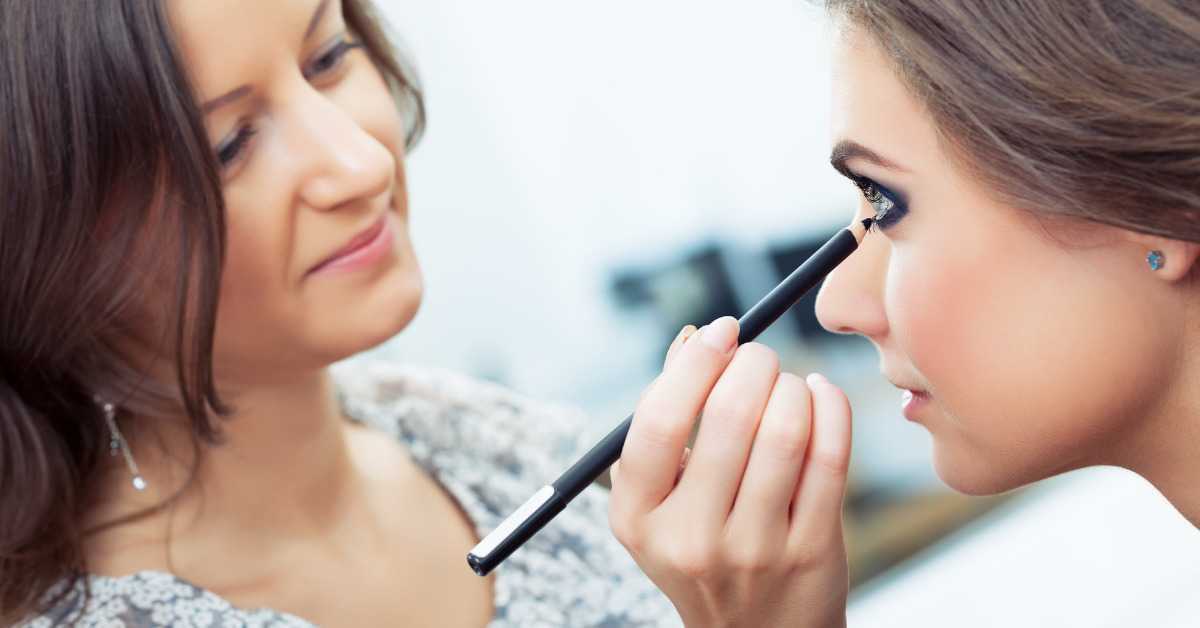 These investigations also showed that lead is not absorbed through the transcorneal route, and so should not be attributed to or blamed for lead poisoning following its application. Ingestion is thought to be the main route of entry, according to the researchers. By licking or sucking infected hands, lead can be absorbed.
Typically, children wipe their eyes and suck contaminated hands. If adults do not wash their hands or use utensils after applying Surma, they will absorb it.
ALSO READ BLACK PEPPER BENEFITS FOR EYES. 
How to Apply Kohl to the Eyes?
Kohl is a very thin powder that spreads easily. So, dip the Surma stick in olive oil or water first, then into the Surma container. Use a wooden, metal, or glass Surma stick. Use the same side of the eye's hand to apply the stick, i.e. if applied to the right eye, use the right hand. Hold the stick parallel to the eye and insert it into the lower eyelid's inner tip. Close your eyes and pull out parallel to your eyelids.
Difference Between Eyeliner And Kajal And Kohl
Although kajal and eyeliners are now interchangeable, there is still a subtle distinction between the two that you should be aware of. Kajal is primarily manufactured from a blend of natural materials and soot. Because it is organic, it is relaxing to the eyes and helps to protect them from infections. The goal of producing kajal at home was to protect eyes from glare from the sun by darkening the area around the eyelids.

On the other hand, eyeliner comes in liquid, gel, and pencil forms. Because it is not always created from organic components, it might be harsher on the eyes than kajal. When compared to kohl and kajal, it lacks the delicate texture and velvety finish. The key distinction between kajal and eyeliner is that kajal can be used on both the upper and lower lids, whereas eyeliner is often used on the upper lid.
Eyeliner on the lower waterline is dangerous since it contains chemicals. Kohl pencils are often formed from powders, pigments, and waxes, which distinguishes them from kajal. They have the same silky glide as kajal, but without the mess. Kohl is typically used to achieve a smeared, blown-out effect on the eyes, but it may also be used to provide a smudged, blown-out look.
Ending Notes
Kohl has numerous benefits for the eyes. Kohl application has been shown to have a harmful effect on health in some studies. Furthermore, some study has found that kohl's harmful effects are caused by inappropriate application.
As is often said, prevention is preferable to cure. kohl's hazardous effect can be avoided by carefully washing hands after putting it to the eyes.
You may contact the eye experts at the platform of Marham. We assure you that you will get the best experience ever.
Can't Find the App
| Android | IOS |
| --- | --- |
| | |
FAQ's
Is kohl kajal good for eyes?
This kajal does not irritate the eyes and is ideal for people who wear contact lenses or have sensitive eyes. It slides smoothly without tugging or pulling, leaving a smudge-free and waterproof finish. It's also quite reasonably priced for the quantity offered.
Does kohl have health benefits?
Full and part-time colleagues working at least 30 hours per week are eligible for medical benefits, and all permanent associates have access to dental, vision, and other benefits! Retirement We provide a competitive 401(k) savings plan with a company match of up to 5% to help you begin on the right track for your future.
Is kohl or kajal better?
A kohl pencil is fantastic because of its silky smoothness and mobility, but it can smudge easily. While kajal eyeliner is ideal for creating well-defined cat eyes and dramatic flicks, it is also a wonderful choice for creating a neat and striking appearance.
Can u sleep with kohl on?
Leaving your eyeliner or kohl on at night might lead to a variety of eye problems. It can cause discomfort to your eyes, clog your follicles, and even irritate your skin. Blepharitis, a disorder that produces swelling, can be caused by skin irritation.