A serial killer is known as someone who has killed lots of people with gaps between them. The Psychology behind a Serial Killer is a very curious question. Before murdering their victims, some serial killers kidnap and/or torture them. While it's not always clear what drives serial killers to commit such heinous acts, abnormal psychological processes.
Particularly severe antisocial tendencies are thought to be to blame. Serial killers in society often elicit fascination as well as fear; their crimes attract notoriety, media attention, and "fans" who research their crimes or, in some cases, form relationships with the murderer.
Understanding Serial Killers
Serial killers, according to historians, have always existed. Many serial killers at the time were going to accuse of (or even admitted to) killing for "supernatural purposes." Such murders were often thought to be the work of monsters, werewolves, or witches in ancient and medieval times, long before the concept of a "serial killer" entered popular parlance.
Though Jack the Ripper—an unidentified serial killer who operated in the late 1800s—is often referred to as the "first modern serial killer," the term "serial killer" was coined in the latter half of the twentieth century, when such murderers began to garner more media attention and drew increased attention from increasingly sophisticated law enforcement agencies. Most of the most well-known documented serial killers lived in the twentieth or twenty-first centuries, coinciding with a rise in public interest in serial killers' stories as well as a better understanding of what drives them, how they develop, and, perhaps, how their violent crimes can be prevented.
What defines a serial killer?
Most experts define a serial killer as someone who has murdered at least three people in less than a month, with at least some "cooling-off" time between each murder. Some criminal psychologists go even further, claiming that serial killers must have a deviant psychological motive, such as sexual gratification, that extends beyond the murder itself.
What is the difference between a serial killer and a mass killer?
They both commit multiple homicides. Serial killers, on the other hand, usually carry out their crimes over a long period of time, allowing time to pass between each one. Mass murderers, on the other hand, carry out all of their killings in a single, brief event. For example, a school shooter is classified as a mass murderer rather than a serial killer.
The Psychology of Serial Killers
Serial killers' motivations have long piqued the interest of criminal psychologists, law enforcement agencies, and the general public. Because most of the "normal" people could never imagine doing something like this, another topic of discussion is whether serial killers suffer from severe mental illness that causes them to lose touch with reality. While some serial killers appeared to have psychotic breaks that led to their crimes, serial killers have been found to be legally insane only a few times.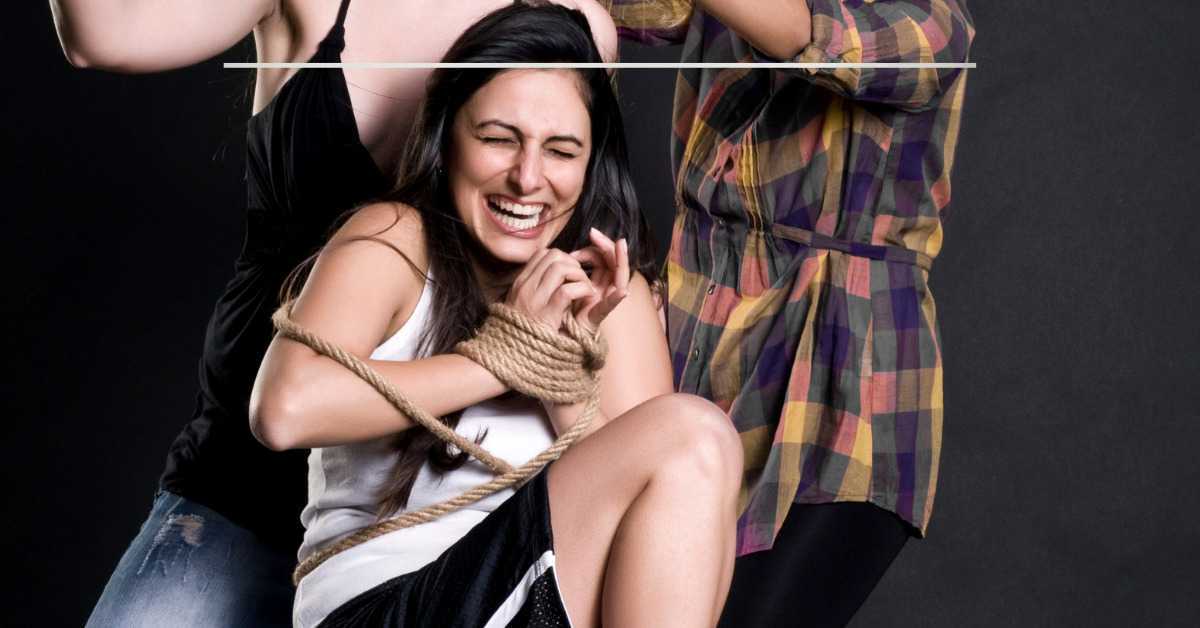 Rather, the most common psychological trait among serial killers appears to be extreme antisocial behavior—they lack empathy, appear incapable of remorse, have little regard for laws or social norms, and have a strong desire to exact revenge on individuals or society at large by committing violent, terrifying crimes. To know more, you must consult it with a psychiatrist.
Are serial killers intelligent?
Though popular media portrays serial killers as "evil geniuses", the vast majority of them have average IQs. Serial killers' intelligence is a spectrum, just like the general population's—some have extremely low IQs, while others have shown unusually high intelligence.
Are serial killers mentally ill?
It is debatable. Some serial killers have psychotic symptoms , while others have severe bipolar disorder . However, only some percentage of serial killers are considered mentally ill enough to be declared legally insane . Rather, the majority show symptoms of psychopathy or sociopathy; they may also meet the diagnostic criteria for antisocial personality disorder .
Are all serial killers psychopaths?
Many serial killers exhibit antisocial characteristics such as a lack of empathy, a disregard for laws and other people's rights, and a lack of remorse, and many meet the criteria for psychopathy or sociopathy. Psychosis, schizophrenia, or another personality disorder have all been diagnosed alongside or instead of psychopathy in serial killers.
Motivations of Serial Killers
At a serial homicide symposium in 2005, the FBI and other criminology and forensic psychology experts discussed serial killer motivations in depth. The audience made a number of observations and suggestions about the serial killer's motivations for homicide investigations.
The FBI published Serial Murder: Multi-Disciplinary Perspectives for Investigators, which details the specific observations made by attendees at the symposium.
In a serial murder investigation, determining the motive can be difficult. A serial killer may have a variety of motives for committing his or her crimes. The motive(s) of a serial killer can change over time, both within a single murder and across a series of murders. The classification of motives should be limited to behavior and conditions observed at the crime scene.
Even if a motive is discovered, it may not be useful in locating a serial killer.
Using investigative resources to determine the motive rather than identifying the offender can cause an investigation to derail or bog down.
Investigators should not automatically link a serial killer's motivations to the severity of the crime.
Finally, regardless of the motive(s), the majority of serial killers do it because they want to. The few serial killers suffering from a severe mental illness for whom no coherent motive exists are an exception to this rule.
Attendees at a 2005 FBI symposium on serial murder proposed using broad, non-inclusive motivation categories as guidelines for criminal investigation.
They argued that such categories can help law enforcement officials narrow down the suspect pool in a serial homicide investigation. The symposium participants identified seven broad categories of motivation that can be used as research guidelines.
Why We're Fascinated with Serial Killers
Serial killers carry out heinous acts that should – and do – repulse us. But, in addition to the disgust and fear that serial killers elicit, there is often a morbid curiosity: we want to know more about them and figure out why they do what they do. This is right for both society and individuals as a whole; indeed, the societal fascination with serial killers can be seen in the plethora of books, TV shows, podcasts, and movies about them, not all of which portray the killers in a purely negative light.
While a fascination with serial killers can certainly go too far, a fascination with evil is not inherently psychologically unhealthy. According to some experts, our fascination with serial killers stems from our desire to understand the unknown and feel safe in our own lives; similarly, serial killer fascination may provide a safe outlet for dark thoughts and urges that everyone—even those who would never harm another person—experiences.
How do serial killers affect society?
Serial killers can instill fear in their victims' communities, leading to increased policing, new laws, or a general distrust of strangers. Serial killers, according to some sociological theorists , serve an important social function by defining the line between "good" and "evil" in the public's eyes.
What are common myths about serial killers?
Despite recent advances in our understanding of serial killers, many societal misconceptions about them persist. They are "evil geniuses" (though most are of average intelligence); they are all men (only about 15% of serial killers are women); and they are dysfunctional loners (many have families and are well-regarded in their communities).
Ending Words
It's important to remember that serial killers are compelled to commit murder, regardless of their motivation(s). They do it because they want to and need to. If you think there is someone who behaves like this then you must consult it with a psychiatrist.
Book an appointment now, to answer all your queries. You can book an appointment with the top Psychiatrists in Pakistan through Marham by calling at Marham helpline: 0311-1222398 or by online booking facility through the website or Marham mobile app.
Can't Find The App?
Android Users:
https://play.google.com/store/apps/details?id=controllers.marham.marhammed&hl=en
Drop a review for us at play store if you've had a good experience!
iPhone Users:
https://apps.apple.com/pk/app/marham-find-a-doctor/id1095243102
Stay Home. Stay Safe!
FAQ's
What makes a serial killer psychologically?
The most common psychological trait among serial killers appears to be extreme antisocial behavior—they lack empathy, appear incapable of remorse, have little regard for laws or social norms, and have a strong desire to exact revenge on individuals or society at large by committing violent acts.
What are the three characteristics of a serial killer?
The triad connects animal cruelty, a desire to start fires, and history of bedwetting past a certain age to violent behavior, particularly homicidal and sexually predatory behavior.
Serial killers have what color eyes?
Brown is the most common eye color among serial killers. Blue and green are the next two colors.
Why do serial killers make their victims wet the bed?
Late bedwetting is usually the result of a medical condition or emotional abuse. However, there could be a link between late bedwetting and psychopathy. Furthermore, as previously stated, a child's upbringing can influence how violent they become later in life.
Is it possible for serial killers to feel the love?
That's a myth, and it's a bad one. Most serial killers have no trouble feeling love, and even more so, most of them are neurotypical, and neurotypicals, serial killers or not, love just fine.