Diabetes is characterized by high blood sugar levels. Type 1 diabetes is a condition in which the pancreas fails to produce insulin, a hormone that regulates blood sugar levels. The majority of people have type 2 diabetes, which occurs when the body's insulin response is no longer effective.
Diabetes can harm a person's quality of life, and it can also be life-threatening if blood glucose levels remain high. Managing blood sugar levels can help you avoid complications. People with diabetes who do not manage their condition are at risk of developing dangerously high blood glucose levels. This can set off a chain reaction of symptoms, from mood swings to organ damage.
Signs not to Ignore
Insulin problems can lead to an excess of sugar in the blood, leading to a variety of complications. Diabetes is a chronic disease that affects every system in the body. Knowing the signs and symptoms of diabetes complications can help you manage the condition and stay healthy and active.
Cardiovascular Symptoms
Cardiovascular symptoms, such as high blood pressure, are common in diabetics, and they may also be obese and have high cholesterol, both of which are risk factors. Heart disease information from a reliable source. According to research, cardiovascular disease is the most likely to be fatal of all the complications of diabetes.
Slow wound healing and problems in the extremities, such as the feet, can also be caused by poor circulation. High blood pressure, chest pain, or irregular heart rhythms are all warning signs to look out for. People should not ignore symptoms, whether they are caused by diabetes or another condition.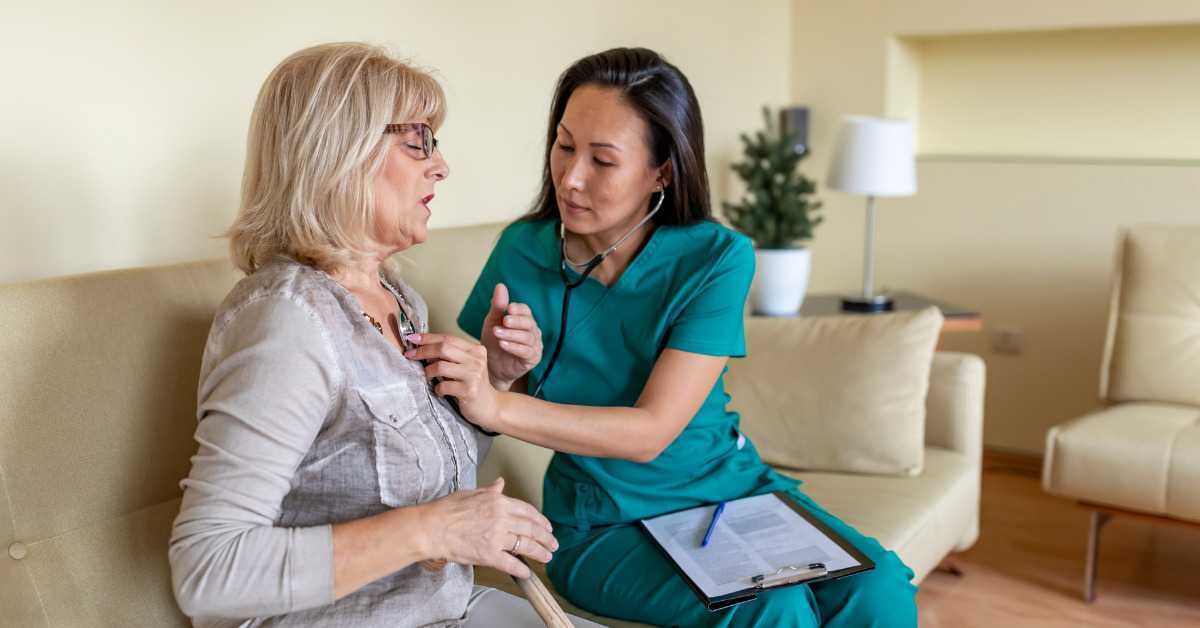 Frequent Urination
Damage to the nerves that supply the bladder from diabetes can cause urinary frequency and leakage. Overactive bladder is defined as urinating more than eight times per day or two times per night. Medical treatment can help you reduce the number of times you need to void in order to live a more enjoyable life.
Diabetes complications may cause you to urinate less frequently than usual. Nerve damage causes urinary retention in some people; the body is unable to expel urine effectively. Diabetic nephropathy is the most common cause of kidney disease.
Numbness and Tingling
The nerves in your hands and feet can be damaged by diabetes. Diabetic neuropathy, also known as peripheral neuropathy, is a type of nerve damage that can be annoying and painful. It can make it difficult to notice and respond to injuries. A medical examination of your hands and feet on a regular basis is a good idea, and diabetic nerve pain can be relieved with a variety of prescription medications.
Fruity Breath
Usually, the body uses glucose (also known as blood sugar) to generate energy. When the body doesn't have enough insulin to use glucose as a fuel source, it burns fat instead. Ketones, which are acids, build up in the bloodstream as a result of this process. Diabetic ketoacidosis is a serious diabetes complication that necessitates prompt medical attention. Fruity-smelling breath, excessive thirst, nausea and vomiting, frequent urination, and confusion are all signs of diabetic ketoacidosis.
Open Sores
Diabetes causes blood flow to be disrupted, leading to poor wound healing. Open wounds are prone to infection, and gangrene, which destroys tissue, can develop in people with diabetes. Amputation is frequently caused by gangrene. Examine your feet and limbs on a daily basis. Call your healthcare provider if you notice any sores that do not heal within a few days or any signs of infection, such as redness, pus, or a foul odor. Amputation can be avoided with prompt medical attention.
Mood Swings
High blood sugar levels have an effect on nearly every body system and can have a negative impact on one's mood and quality of life. You may become irritable, and your high blood sugar level may mimic the symptoms of depression. If you're constantly sad and grumpy for no apparent reason, it's time to see a doctor.
Blurred Vision
Diabetes wreaks havoc on the eyes' blood supply and nerves, resulting in temporary or permanent vision loss. Blood sugar levels fluctuate dramatically, interfering with the eye's ability to focus. When blood vessels leak deep in the retina, the back part of the eye, diabetic retinopathy develops; the disease can lead to blindness if left untreated.
Other eye complications associated with diabetes include cataracts, glaucoma, retinal detachment, and macular edema. Notify your healthcare provider right away if you notice any changes in your vision, such as spots or "floaters" in your field of vision.
Mouth Dryness
Urinating consumes the majority of the body's fluids, leaving no moisture for other bodily functions. You may become dehydrated as a result, and your mouth may become dry. A dry mouth can also lead to tooth decay, which raises blood sugar levels and makes the problem worse as the body struggles to fight infection.
Conclusion
Anyone who has any of the above symptoms should see a doctor as soon as possible, regardless of whether or not they have diabetes, as they may have diabetes without realizing it. The earlier a person begins to manage high blood sugar, the better their chances of slowing its progression and lowering complications.
FAQs
1. What is the main cause of diabetes?
The main cause of diabetes is either little or no insulin hormone production in the pancreas or insensitivity of body cells towards the insulin hormone.
2. What are the types of diabetes?
There are 3 main types of diabetes; type 1 diabetes, type 2 diabetes and gestational diabetes (during pregnancy).
3. What are the danger signs of diabetes?
The dangerous signs of diabetes include; increased hunger, increased thirst, frequent urination, blurred vision, unexplained weight loss etc.
You can book an appointment with the top general physicians in Pakistan through Marham by calling at Marham helpline: 0311-1222398 or by online booking facility through the website or Marham mobile app.
Can't Find The App?
Android Users:
https://play.google.com/store/apps/details?id=controllers.marham.marhammed&hl=en
Drop a review for us at play store if you've had a good experience!
iPhone Users:
https://apps.apple.com/pk/app/marham-find-a-doctor/id1095243102
Stay Home. Stay Safe!