Are you looking for a healthy snack with no sodium, cholesterol, or refined sugar? Look no further because now you can try these fantastic types of dry fruits! Here you'll find the best dry fruits with their names and benefits. Sun-dried fruits are a rich source of many nutrients, which makes them great for your health. Most people enjoy all the types of dry fruits, and even children love them.
You can also consult the best nutritionists now to select the best dry fruits according to your health condition.
10 Types of Dry fruits
The different types of dry fruits have been listed below:
1. Pistachios (Pista)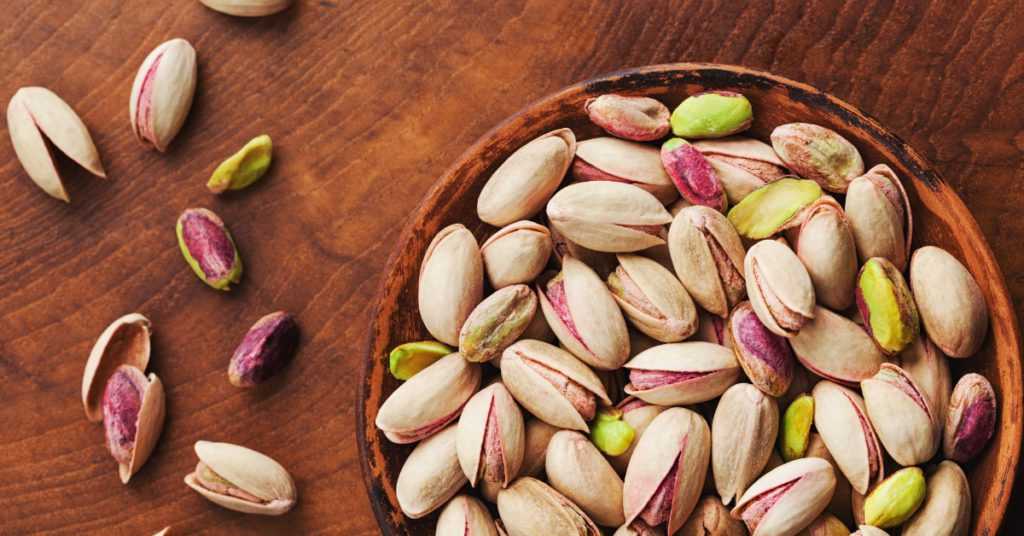 Pistachio or Pista is a dry fruit with a unique, sweet flavor. It's a tasty fruit high in oleic acid and antioxidants, as well as carotenes, vitamin E, copper, manganese, potassium, calcium, magnesium, iron, selenium, zinc, and polyphenolic antioxidants. According to a study, pistachio is heart-healthy, has anti-inflammatory properties, and helps to prevent diabetes, hemoglobin, and blood circulation problems.
Calories:
Single pistachio has four calories, 0.3 fats, which means if you eat ten pistas, you'll only be consuming 40 calories.
2. Dried Apricots
Apricots are dried and dehydrated to make apricot dry fruit. Apricots contain 47 percent of your daily vitamin A requirements in a single serving and are high in potassium, vitamin E, and copper. Like all antioxidants, e.g., vitamins A and C, vitamin E is critical in protecting cells from free radical damage. This is especially important during the summer when the sun is at its peak. Dried apricots are beneficial to the skin, eyes, and immune function.
Calories: 1 piece of apricot has around eight calories, less than 0.1 gram of fat, and 2.2 g carbs.
3. Dry Figs
While fresh fruit figs have a stronger natural taste, dried anjeer fits for an easy, anytime healthy snack. It contains more vitamins, minerals, and antioxidants, is widely available, and can be used to make mithais, halwa, jams, and other preserves.
Fig dry fruit is high in calcium, iron, magnesium, copper, potassium, selenium, and zinc. While potassium helps to balance the body fluids that regulate blood pressure and heart rate, iron is a vital mineral required for the formation of red blood cells and overall health.
Calories: Figs are fiber-rich; 1 dry fig has approximately 0.8g of fiber, 21 calories, and 5.4 g of carbohydrates. This makes fig dry fruit a fulfilling snack.
4. Raisins (Sogi)
Raisins are called Sogi in Pakistan. Sogi dry fruit is formed by removing water content from fresh grapes. So, they are more concentrated and nutrient-rich than fresh fruits. Sogi is commonly used in Pakistani kitchens to make desserts like halwa, laddoos, kheer, and some savory dishes like pulao. According to scientific evidence, eating raisins has many positive health effects. Along with many other benefits, adding raisins to your meals can improve your diet quality and regulate appetite by reducing the level of hunger. Due to this hunger-reducing quality, raisins can be used as a snack for people aiming to lose weight.
Calories: A single piece of raisin or sogi has only two calories and less than 0.1 g of fat and carbs. Therefore, they can make the best low-calorie topping for your porridge or desserts.
5. Prunes
Do you often get constipation, and nothing is working for you? Simply eating prunes daily or drinking a glass of prune juice can be the best solution for you. Prunes are dried plums, also known as Allo Bukhara in Urdu. Prunes are packed with fiber, vitamin B6, potassium, and iron, making them a healthy snack option.
Calories: One dried prune has just 20 calories and 0.6 g of fiber.
6. Makhana
Makhana or Fox nut is an excellent source of many essential vitamins and a great addition to a healthy and well-balanced diet. It is rich in nutrients such as calcium, magnesium, iron, and phosphorus. They are known for improving bone health due to the high calcium content, according to research. Moreover, they also reduce blood pressure and cholesterol levels. Makhana is also great for brain function because it has magnesium and improves nerve and muscle function.
Calories: One cup of makhanas contains around 106 calories, 4.9 g of protein, and 20.6 g of carbs.
7. Walnuts
Walnuts are known as the 'brain food' because they are shaped like a brain and contain essential fatty acids like Omega-3. Walnuts contain a lot of fiber, fats, vitamins, and minerals. They are also high in antioxidants and omega-3 fatty acids, which help reduce inflammation, maintain a healthy gut and lower cancer risk. There are numerous varieties of walnuts available in Pakistan.
Calories: Seven whole walnuts contain approximately 183 calories, 4.3 g of proteins, and 18.3 g of fat.
8. Almonds
Almonds are a healthy alternative to other snacking options that are high in vitamins and minerals. They can be enjoyed at any time but are best in the morning. Almonds contain no cholesterol and are high in antioxidants. They are known to relieve constipation, respiratory problems, and heart problems and be beneficial to hair, skin, and teeth.
Calories: One almond has just seven calories with 0.3 g of protein and 0.6 g of fat.
9. Cashews
Cashews or Kajus may aid in weight loss, blood sugar control, and heart health. They are high in fiber, protein, and omega-3 fatty acids. Cashews also contain various vitamins, minerals, and beneficial plant compounds that are beneficial to your health. The best part is that they are delicious, so you can get health benefits while enjoying their flavorful taste.
Calories: One ounce of cashews, which makes around 18 nuts, contains 157 calories only.
10. Dates
If you need a natural sweetener for your desserts, dates are the best choice because of their organic sugar content. They are used in a variety of sweet dishes and can also be eaten on their own. Date dry fruit is high in vitamins, proteins, minerals, and natural sugar, and it is thought to relieve constipation and treat anemia.
Calories: There are various kinds of dates; the deglet noot date has around 20 calories in one piece.
The Takeaway
Dry fruits have many benefits, and including these ten types of dry fruits in yogurt, milkshakes, porridge, and other healthy breakfast choices can make them more appealing. They are also small and light; you can eat them anywhere to boost your energy and satisfy your hunger. The best part is that they are mostly naturally sun-dried fruits and are not processed like other food products available in the market. Therefore, you should try these types of dry fruits this winter.
FAQs
1. What is the best time to eat dry fruits?
Dry fruits can be eaten at any time of the day, making them the best snacking option before lunch or dinner.
2. Can dry fruits cause weight gain?
Even though dry fruits contain natural sugars, they might cause weight gain if eaten in large quantities.
3. Which dry fruits are high in sugar?
Dry fruits like raisins, dry figs, dates, and prunes have more natural sugars than other dry fruits.
Book an appointment now, to answer all your queries. You can book an appointment with top nutritionists through Marham by calling at Marham helpline: 0311-1222398 or by online appointment booking facility through the website or Marham mobile app.
Can't Find The App?
Android Users:
https://play.google.com/store/apps/details?id=controllers.marham.marhammed&hl=en
Drop a review for us at Playstore if you've had a good experience!
iPhone Users:
https://apps.apple.com/pk/app/marham-find-a-doctor/id1095243102
Stay Home Stay Safe!