If you've tried and failed at a slew of weight-loss methods, know that you're not alone. There's no need to worry and put yourself under unnecessary stress because the keto diet plan Pakistan has been found to be the answer to the age-old question of what is the quickest way to lose weight.
The Keto Diet Plan Pakistan is a weight-loss diet that has a number of health benefits for Pakistanis. It is a low-carb, high-fat diet plan that aids in weight loss while also improving your health.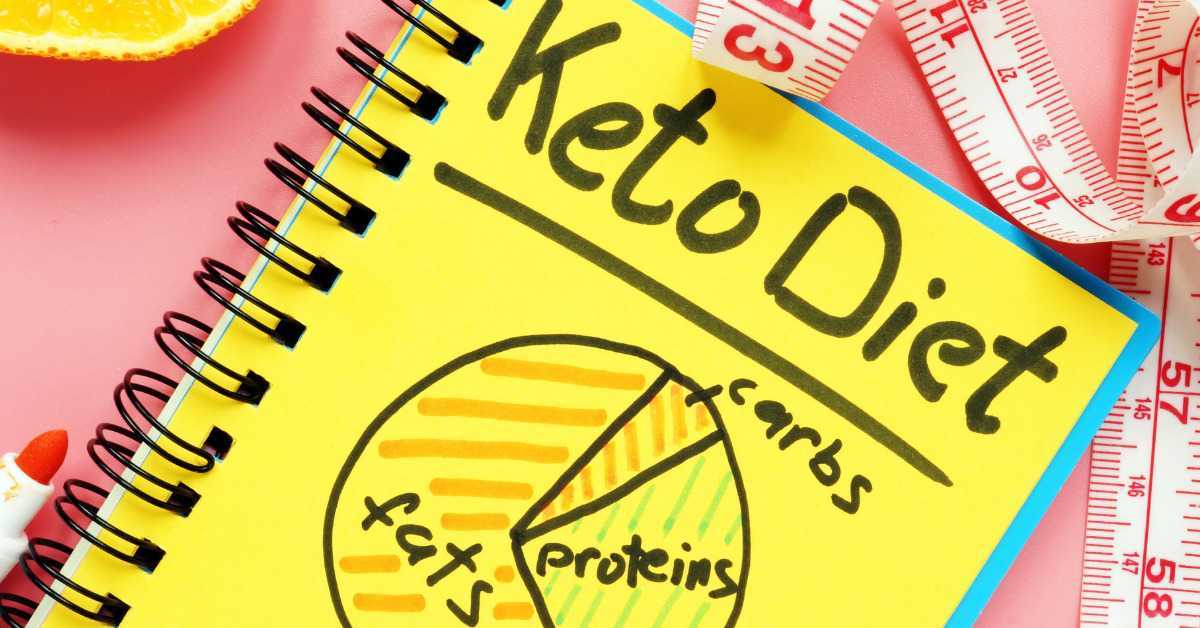 Does the Keto Diet promote Weight loss?
Because carbohydrate intake is drastically reduced on a ketogenic diet, fat is the primary source of energy for the body. As a result, the body burns fat continuously throughout the day. When your body's insulin level drops, the fat-burning process speeds up.
As it becomes easier to access fat stores and burn them. However, there are additional advantages, such as reduced hunger and a constant supply of energy throughout the body.
What to Eat on a Keto Diet Pakistan?
Because the Keto Diet Plan Pakistan necessitates a reduction in carbohydrate intake, it is recommended that carb intake be kept to less than 50 grammes per day; the ideal level is less than 20 grammes per day.
The fewer carbohydrates you consume, the more effective your keto diet will be. Meat, vegetables and eggs that grow above the ground are all foods that you can and should eat on a keto diet. Meet the best nutritionists to know more.
What you should not eat on a Keto Diet Pakistan?
High-sugar, high-starch, and high-carbohydrate foods should be avoided at all costs. Rice, potatoes, bread, pasta are examples of foods that should be avoided when following a ketogenic diet.
Processed foods should also be avoided when following this diet plan. Candy and chocolate bars are high in carbohydrates and should be avoided entirely in the diet. Other foods to avoid include doughnuts, juices, pasta, potatoes, bread, rice, beer, and bananas.
How does the Keto Diet Pakistan works?
Are you aware of how a Keto Diet Plan Pakistan works? If you aren't sure where to start, let me help you. When you are eating, your food gets converted into glucose, which is then transported throughout your body and then this is used as a source of energy by various cells. Glucose is the primary source of energy for our brain. Consult the best nutritionists to know about this.
When you eat a low-carbohydrate diet, however, our liver begins to process fats so that it can provide our brain with the energy it requires in the form of ketone bodies and fatty acids. The protein content of the ketogenic diet is adequate for body repair and growth. The fat-to-carbohydrate-to-protein ratio in a regular keto diet is 4:1.

Benefits Of The Keto Diet
Let's discuss the benefits of the Keto Diet Plan Pakistan:
Aids in the treatment of acne:
Are you fed up with your acne battle? By switching to a keto diet, you can now reduce your chances of developing acne. Although keto works for 70% of people, if your acne is hormonal, it's difficult to rely solely on it.
Reduces your chances of getting cancer:
Evidence suggests that combining a ketogenic diet with radiation and chemotherapy can significantly reduce the size of a tumor.
Loss of weight:
The Keto Diet Plan Pakistan is well-known for speeding up the weight-loss process. It also boosts your metabolism and contains hormones that make you feel full. It lessens your appetite and aids in the maintenance of the BMI that is appropriate for your body type and height.
Ensures proper brain function:
When ketones are released, they provide neuroprotective benefits. Keto Diet Plan Pakistan has been shown to help people with Alzheimer's disease.
Heart-healthy:
According to studies, following a ketogenic diet can help lower LDL cholesterol, raise HDL cholesterol, and lower triglycerides.
Aids in the treatment of Metabolic Syndrome:
Metabolic syndrome is a condition that affects people who have diabetes or heart disease. High blood pressure, high triglycerides, high blood sugar, and obesity are common symptoms. Switching to a low-carbohydrate diet can help with all of these symptoms as well as weight loss.
Final Words
All diets have the potential for side effects, so a qualified health professional should monitor and review them on a regular basis. Overall, unless you have a medical condition, you can follow a ketogenic diet for a limited time. When it comes to fats and carbohydrates, balance is key.
The type of fat you consume and the amount you consume are extremely important. You can not completely eliminate carbs from your diet if you want to live a healthier lifestyle. Get a detailed view about Keto Diet Plan from Marham's best Nutritionists.
Book an appointment now, to answer all your queries. You can book an appointment with the top nutritionists in Pakistan through Marham by calling at Marham helpline: 0311-1222398 or by online booking facility through the website or Marham mobile app.
Can't Find The App?
| Android | IOS |
| --- | --- |
| | |
FAQ's
In Pakistan, what can I eat on a keto diet?
8 a.m. – 1 tbsp apple cider vinegar mixed with 2 sips water; 8:15 a.m. – 1 litre water
9:15 a.m. – Two eggs, one slice of cheese, and sliced mushrooms in an omelette.
Green tea (Tapal tea bags – simple) at 11 a.m.
Salad at 1 p.m. (mostly greens, feta cheese, at times strawberries)
How much weight you can lose in a month on a keto diet?
People report losing anywhere from 1 pound (0.5 kg) to 10 or more pounds (5 kg) in the first week, according to anecdotal evidence. The more water weight you lose after starting keto, the more you'll lose.
Is keto a halal diet?
The Ketogenic Diet is a very low carbohydrate diet that is completely halal-certified! To stimulate ketone production, ketogenic diets are low carb and high fat. In addition, a ketogenic diet keeps insulin levels low, which promotes fat burning.